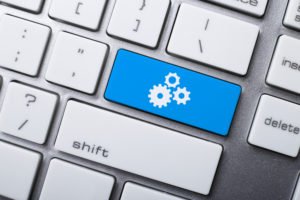 One of the most important SaaS growth strategies you should consider is identifying, understanding, and improving your conversion rate. At a high level, your SaaS conversion rate is a combination of a number of factors that include your sales and marketing efforts, your customer service, your brand and position, your competitors, and so on.
These and the many intricate actions, tasks, and touchpoints they generate influence the ability of your SaaS funnel to turn a visitor into a lead, convert a lead into a qualified lead, and so on. If it sounds broad, that's because it is. But that doesn't mean you can't make it better — and we certainly wouldn't be writing about it without a few insights and tips.
1. Understand
Where
You Stand
Consider where your SaaS company fits into the overall marketplace. How many competitors do you have, and who are they? Consider performing competitive analysis and or using a business intelligence platform or service. Not only will you discover what you're up against, but it also empowers you to make your own offering better.
You'll learn what competitors' subscribers think and know about them and be able to provide for those shortcomings in your own platform and market to them based on your advantages. Leverage the features and functionality that your platform provides over others. Share those advantages during prospect conversations and platform demos. And don't hesitate to ask directly why a competing platform wasn't working for a prospect. They'll likely have no issue telling you, and that information can inform your marketing and sales efforts.
Knowing your unique position in the competitor landscape gives you what you need to raise your banner higher and point it toward those who could benefit from it the most. This helps your SaaS conversion rates because you'll be able to improve your product, speak to what prospects are looking for, and ultimately win more subscribers.
2. Recognize When It's Time to Automate
As your subscriber base grows, you may quickly discover that it can be difficult to keep up with certain business development and communication tasks and that your SaaS conversion rates are getting lower. This is often the case for growing SaaS companies with smaller teams whose members wear multiple hats. As responsibility grows, so too does difficulty. Bottlenecks emerge, setbacks occur, and work just becomes too inefficient.
At this point, investing in a CRM or marketing automation platform, or a tool that allows the automation or streamlining of manual tasks will be an investment well made — and one that can be initiated with debt financing. Of course, it takes time to set these systems up, train team members, and work out quirks. Doing it early ensures that any bumps in the road don't turn into mountains further down the line. And that you'll be able to maintain and improve your SaaS conversion rates by automating the many smaller tasks that have been eating up your time.
3. Focus on Customer Success
Subscribers don't stay subscribed to companies that treat them as a number. If your subscribers aren't hearing from you, don't expect to hear from them anymore. This is where customer success factors in. The term is broad, but it can be applied to a number of functions offered by your SaaS business to your subscriber.
One way to use customer success to improve SaaS conversion rates is through research. Talk to your subscribers to learn what your company or product could be doing better. Survey customers to get valuable data insights that can drive improvement-focused action. Identify success stories and build campaigns, case studies, and content around them. Customer success functions should seek ways to create just that: customer success.
Another way to improve SaaS conversion rates via customer success is through service. Some organizations create customer success positions that offer agency-like services to their subscribers. eCommerce SaaS companies, for example, might hire team members to help subscribers with related projects, either recurring or on a one-time basis. An example might be setting up an online store, analyzing customer behavior and order history, and setting up campaigns based on top-selling products. They might also function as account managers, identifying what the subscriber needs to get the most out of the platform and serving as a liaison for that subscriber to product development teams.
Capital Requires Conversion
If you're looking for venture debt financing, it's important to note that your ability to convert prospects into customers (and keep them) will be factored into your lender's assessment. Efforts to improve and maintain solid SaaS conversion rates will be well worth your while should your business consider venture debt financing in your financial strategy.