2019 SaaS Industry Report

Understand the trends in SaaS funding
with our 2019 Industry Report.
Let's dive into what solutions that were
the most, and least, favored.
With the help of customizable financing methods, SaaS companies were able to accomplish their goals, extend their runway and more.
Our 2019 SaaS Industry Report answers questions like:

What were SaaS
companies funding goals
last year (2018)?

What was the criteria
for their chosen
funding partner?

What avenues did SaaS
companies consider and
ultimately select?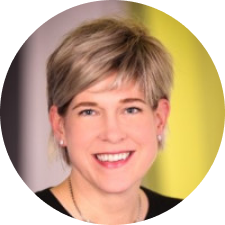 Wendy Jarchow is the Chief Investment Officer at River SaaS Capital. She leads our due diligence and lending activities and has more than 20 years of experience in finance, venture capital, and strategic planning at both large corporations and entrepreneurial ventures. Wendy is a Northeast Ohio native and an alumna of John Carroll University.