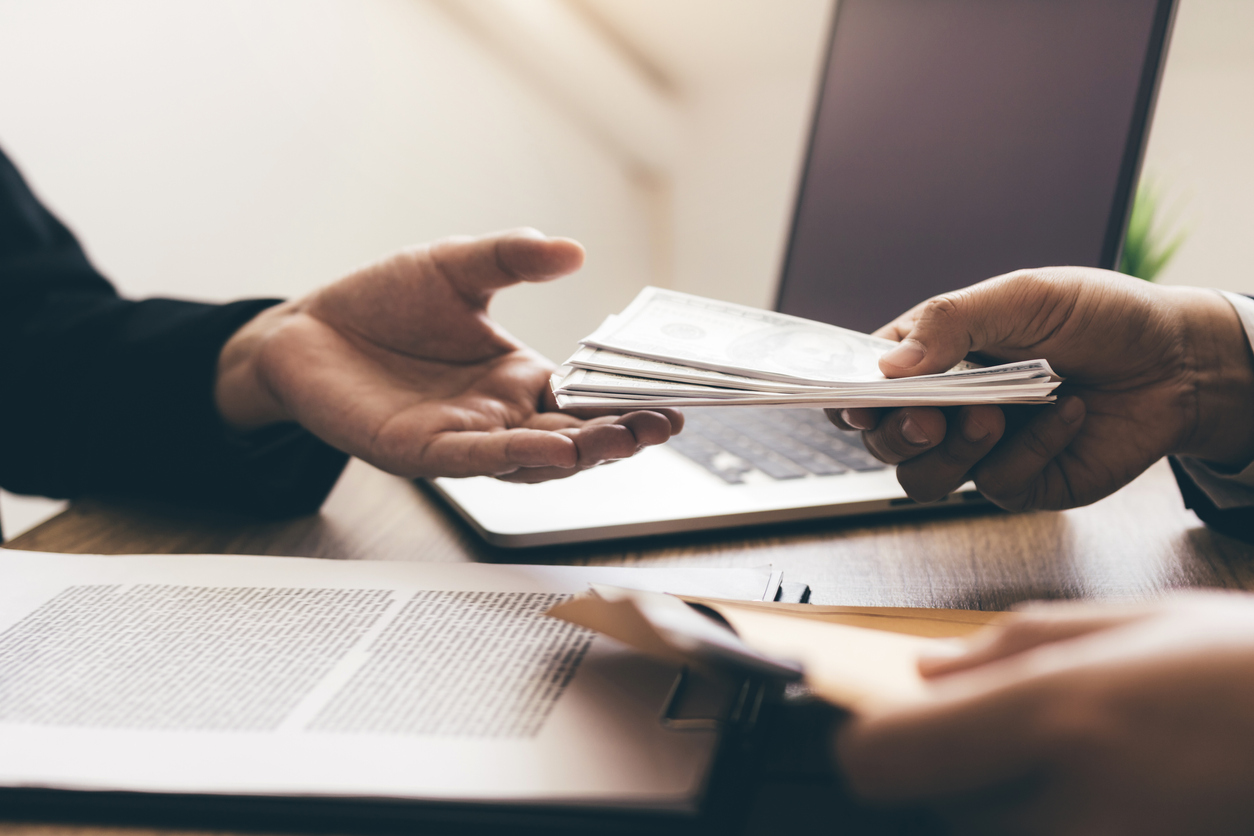 Get Debt Financing for Your Startup
One of our key differentiators from our SaaS debt financing counterparts is that we offer SaaS funding earlier in the growth process. All of our partnerships are founded on a relationship-first approach based on establishing trust, sharing our industry expertise, and actively listening to your business' unique needs.
This approach allows us to structure a custom deal that matches how your business runs — including the timeline of your revenue stream, your overall vision and goals, and business strategy. Learn more about the five-step SaaS funding process for your startup below.
The SaaS Funding Process with River SaaS Capital
Checking Your Eligibility
Our ideal partners are SaaS companies with Monthly Recurring Revenue (MRR) of at least $150k and strong customer retention rates. One of the benefits of our multi-stage flexible funding solutions is that we don't require current profitability or institutional venture capital sponsorship when considering a company's eligibility for SaaS funding.
Applying Online
If your company meets the above requirements, you can start the process by completing a quick online application. Please note that because of the uniqueness of our model, companies must meet certain requirements to ensure that our financing solutions are the right fit. Reviewing your application will help us make an initial assumption as to whether or not we're the best growth partner for you.
Qualifying New Borrowers
Our experienced investment team will lead you through the due diligence process to ensure your eligibility. We will get to know your business, including your vision and strategy, throughout this process so we can create a deal that fits your needs if your company is qualified for our SaaS loans.
Structuring a Deal That Works for You
River SaaS lends growth capital to qualified new borrowers to help them reach value-driving milestones. Initial funds are usually structured as 36- or 48-month term loans with principal and interest paid monthly. Our flexible SaaS funding approach means that alternatives are also available depending on your priorities and specific business model, including interest-only for a period of time, and step-up structures increasing the payment as the company scales. Initial check sizes are $500K to $2M, but we can invest up to $5M in any one borrower.
Growing Together Over Time
As our partnership grows along with your business, we pride ourselves on being able to lend up to $5M of either debt or equity to established borrowers. The nature of our relationship can change over time to suit your business as it grows and your needs change. For an example of this, check out our case study with Banyan Technology.
Still wondering about the SaaS funding process?
Complete our quick online application today
to see if River SaaS Capital's fast and flexible venture debt funding solutions are right for your business.