Resources
Put Our Expertise to Work for Growth
We understand that you have many options available for obtaining growth capital — venture capital, angel investors, bank loans, and more. And while there are numerous benefits to each one, there are also significant challenges. Below, we've gathered our various white papers, research reports, and other SaaS resources so you can learn more about all options and important considerations with each. If you have any questions or would like to put the information covered here to work for your SaaS company, contact our investment team today.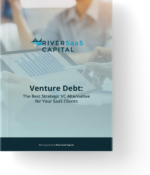 Discover the Strategic VC Alternative for Your SaaS Clients in Our Free Guide
When your SaaS clients require a swift, strategic VC alternative with unique advantages, choose venture debt. Download our free guide and learn more.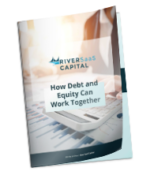 Learn How Equity Financing and Debt Financing Work Together in Our Free Guide
Get our in-depth guide on how equity financing and debt financing can work together to help you achieve your growth goals.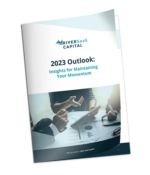 2023 SaaS Industry Outlook & Report
When evaluating funding options, know what you're looking for. Are you searching to control your scalability or even focus on your marketing efforts to bolster revenue?
Learn more about the benefits of every funding option and how they will allow your organization to grow and thrive in our SaaS industry outlook.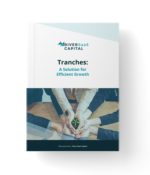 Tranches: A Solution for Efficient Growth
The advantages of such a solution in today's capital raising environment are clear but extend far beyond saving on interest alone. In this guide, we'll explore other advantages for SaaS founders.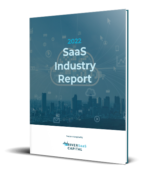 The 2022 SaaS Industry Report
SaaS companies continued to demonstrate their resiliency in 2022. In the latest report, learn about the funding sources selected versus 2020, the different reasons for funding, and what SaaS companies' future plans are.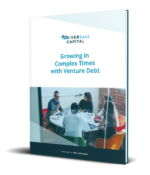 Growing in Complex Times with Venture Debt
Achieving growth goals when much is unknown is understandably difficult. In this ebook, you'll learn how venture debt can help to fuel growth when other funding sources scale back on their investments. Get insights you need to keep moving forward.
Venture Debt Warrants: Are They Right for Your Growth Strategy?
Warrants are a common tool for incentivizing lenders, but other factors should be considered. In our new ebook, learn the advantages and disadvantages that warrants add to venture debt arrangements.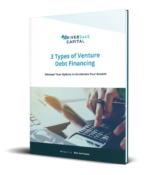 3 Types of Venture Debt Financing
Explore interest-only financing, standard installment loans or step-up financing to determine which capital plan can fund your organization's growth.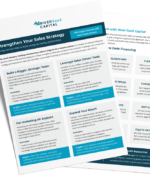 Power Up Your

SaaS

Sales

Plan

with Venture Debt Solutions
Get the funding to power up your SaaS sales strategy and take your business to the next level.  Learn how venture debt financing solutions can help SaaS startups and growth-stage companies improve their funding options and grow faster.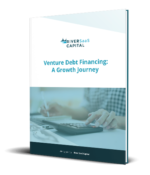 Venture Debt Financing: A Growth Journey
As an early-stage SaaS company, you understandably have a number of options when it comes to funding your growth. Venture debt financing is one of the best ways for SaaS companies to do exactly that. With venture debt, SaaS companies gain growth capital in the form of a loan to use for accelerating sales and marketing efforts.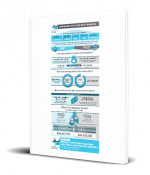 Comparing Equity vs Debt
Exploring which route you want to take for your SaaS business? We created a walk through scenario so you can imagine what you're getting out of each option. Download and learn more about how Debt and Equity Financing compare to each other.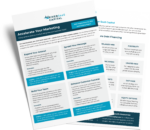 Accelerate Your SaaS Marketing Strategy
Develop a new SaaS marketing strategy to accelerate your growth, attract new prospects and upsell current subscribers.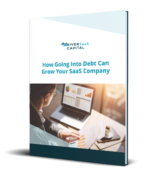 How Going Into Debt Can Grow Your SaaS Company
All businesses want to grow, but sometimes you need help getting to the next level. Venture debt provides capital without taking equity in your company. But that's just the start. Learn how venture debt can help you achieve your goals.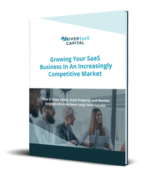 Growing Your SaaS Business in a Competitive Market
With SaaS industry growth projected to continue increasing, how can you help your business keep up with the competition? We broke down what it takes to achieve intelligent, sustainable growth. Download the white paper to learn how.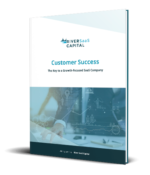 Customer Success
 Understanding your customers can give a better idea of how to increase growth among your business. Download our eBook to learn more on how to implement this Growth-Focused strategy and how River SaaS can help.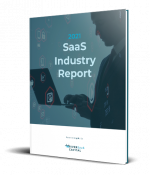 The 2021 SaaS Industry Report
It's no secret that 2020 was a challenging year for many industries, but for SaaS, it presented opportunities as well as difficulties. Get insights from SaaS founders across the country into this complex year. Download the 2021 report now.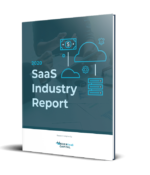 2020 SaaS Industry Survey & Report
All businesses want to grow, but sometimes you need help getting to the next level. Venture debt provides capital without taking equity in your company. But that's just the start. Learn how venture debt can help you achieve your goals.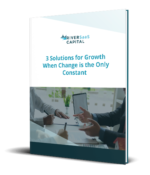 2020 Outlook: Growing Despite Constant Change
It's been a challenging year for many companies, and SaaS is no exception. While some experienced rapid growth due to massive industry shifts, others didn't. Either way, the rest of 2020 is an opportunity to accelerate your growth.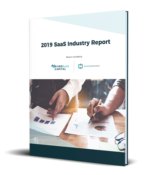 2019 SaaS Industry Survey & Report
Exploring funding avenues? Aren't sure where to begin? We surveyed SaaS companies from around the country to learn how they secured funding and how they put that capital to work. View their insights in our latest report.