River SaaS Capital, SaaS lenders that help you continue growing.
How River SaaS Capital Became Trusted SaaS Lenders
River SaaS Capital was founded in 2015 as a provider of alternative venture financing to early-stage SaaS companies throughout the U.S. Proudly based in Cleveland, Ohio, as established SaaS lenders, we offer alternative financing models, entrepreneurship mentoring, and a long-term, partnership-based approach.
At River SaaS Capital, our goal is to help our borrowers grow, and we recognize that providing cash through SaaS lending is only one piece of the puzzle. Along with our knowledge of and passion for technology, we have the precise blend of talent to help early-stage technology companies grow their business.
The leaders behind River SaaS, and our parent company River Capital Finance, bring more than 100 years of combined lending, credit and operational success — experience we bring to bear with each one of our portfolio companies.
Meet Our Expert SaaS Lenders At River SaaS Capital — Fund Leadership Team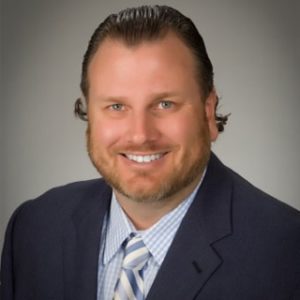 Matthew Kennedy
President, River Capital Finance; Co-Managing Member, TruWest Companies
Matt is president of River SaaS Capital's parent company, River Capital Finance and Co-Managing Member of TruWest Companies, the parent organization of River Capital Finance. In these roles, he is responsible for the development and implementation of high-level strategic sales plans to drive revenue and ultimately increase market share.
Matt founded River SaaS Capital to help founders grow their dreams while protecting their ownership.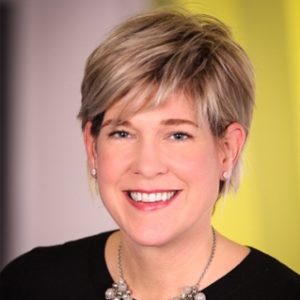 Wendy Jarchow
Chief Investment Officer, River SaaS Capital
Wendy is Chief Investment Officer of River SaaS Capital. She leads the company's due diligence and lending activities to help growing SaaS businesses fund their growth plans with non-dilutive capital and manages the company's portfolio of loans.
Wendy has over 20 years of experience working at large financial institutions and venture funds where she has held diverse business roles, including business development, risk management, access to capital through venture investing, and strategic planning and implementation. Prior to joining River SaaS Capital in June 2016, Wendy was a Venture Partner at JumpStart, a Northeast Ohio Venture Development Organization where she assisted client companies with developing funding strategies and secured capital for both start-ups and scaleup businesses.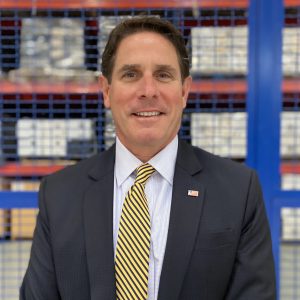 Joe Granzier
Chief Development Officer, River SaaS Capital
Joe is Chief Development Officer of River SaaS Capital. He manages River SaaS Capital's investor relations and devises strategies for fund growth.
Before joining River SaaS, Joe spent over 30 years in high-net worth portfolio management, corporate retirement plan consulting and education funding strategies. He has worked for both public financial conglomerates as well as smaller boutique investment firms and has been a participant in the esteemed Securities Institute Association (SIA) at the Wharton School of Business, University of Pennsylvania.
Joe holds multiple industry licenses (6, 66, 7, life, health, LTC) and is a certified Accredited Investment Fiduciary (AIF).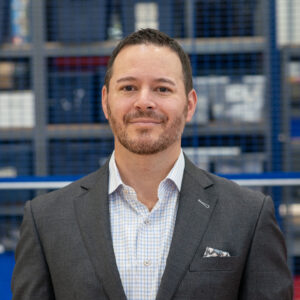 Chuck Aquino
Chief Operating Officer, River SaaS Capital
Chuck brings nearly 25 years of investment banking experience as trusted M&A advisor to owners and Boards of public, family and investor-backed companies. He has worked extensively with clients in sectors such as business and commercial services, vendor-managed services, human capital management, specialty distribution and niche manufacturing. He began his career in New York at a large international bank before returning to Cleveland to join McDonald Investments/KeyBanc Capital Markets in the early 2000s. In 2004, he was part of the initial start-up of Western Reserve Partners, a boutique advisory firm, and was made Partner and Managing Director in 2012. Five years later, the firm was acquired by Citizens Bank as the initial acquisition in their rapidly growing investment banking platform.
He works alongside our CIO, Wendy Jarchow, and other members of the leadership team.
Chuck has a passion for "getting in the trenches" with founders and entrepreneurs in the pursuit of their strategic growth opportunities.
Chuck earned his B.S.B.A. in Finance, with a minor in Economics, from the Boler School of Business at John Carroll University, where he graduated top of his class. He has earned several "40 Under 40" designations in his field and was a member of Leadership Cleveland's Class of 2016.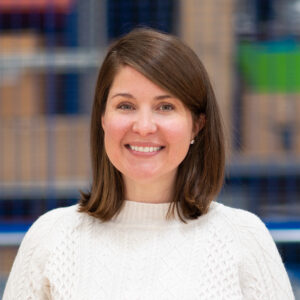 Ashley Smith
VP of Investments, River SaaS Capital
Ashley is an experienced investment professional with a history of working in Venture Capital, Investment Banking and Private Equity. She joined River SaaS Capital in April 2023 as VP of Investments where she is responsible for deal flow, deal execution and portfolio management.
Before joining River SaaS Capital, Ashley was a Partner at a Private Equity firm, ScaleCo Capital. She also spent over 7 years as a Principal in Venture Capital at JumpStart Ventures, where she focused on Seed and Series A investments in software and healthcare businesses.
Meet Our Expert SaaS Lenders — Deal Review Committee
Contact River SaaS Capital Today
When you require strategic growth insight and fast, flexible funding that sets you up for success and is tailored to your needs, turn to River SaaS Capital. Our skilled SaaS lenders are prepared to help you discover your ideal financing solutions and support your growth. Contact our team today to get started.
"Accessing capital is one of the biggest challenges facing young companies in the Midwest. Debt-based options from lenders like River SaaS Capital are becoming an increasingly important piece of the solution for young software startups — especially SaaS startups."
Ray Leach
CEO, JumpStart, Inc.