2021 SaaS Industry Report
WE TALKED TO SAAS FOUNDERS ACROSS THE NATION ABOUT HOW
THEY'RE ADJUSTING TO THE NEW NORMAL, AND THIS IS WHAT WE FOUND.

Over 80% of SaaS companies were on a mission to grow in 2020, and relied on methods like self-funding and angel investors to get the job done.
Questions answered in our 2021 SaaS Industry Report: 

What funding avenues
were utilized in 2020
and why?

Did the pandemic
impact any funding
decisions?

How did the pandemic
affect each customer
base in 2020?
Download now to learn what funding methods SaaS founders found to be the most resourceful for their goal completion.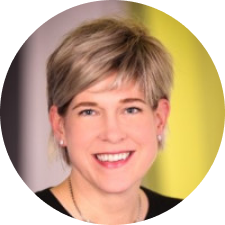 Wendy Jarchow is the Chief Investment Officer at River SaaS Capital. She leads our due diligence and lending activities and has more than 20 years of experience in finance, venture capital, and strategic planning at both large corporations and entrepreneurial ventures. Wendy is a Northeast Ohio native and an alumna of John Carroll University.