2022 SaaS Industry Report
WE SURVEYED A NUMBER OF SAAS COMPANIES
ACROSS THE NATION AND THIS IS WHAT WE LEARNED.
Nearly 60% of SaaS companies focused on growth in 2021 and relied on venture debt funding to help them do just that.  
Questions answered in our 2022 SaaS Industry Report: 

What funding avenues
were utilized in 2021
and why?

What goals were
completed with the
funding assistance?

What was the
success rate of the
desired outcome?
Click here to find out what SaaS companies accomplished and learned in the last year, and where that will take the SaaS industry in the years to come.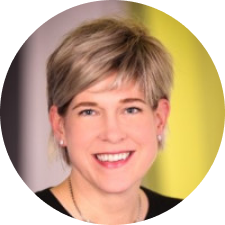 Wendy Jarchow is the Chief Investment Officer at River SaaS Capital. She leads our due diligence and lending activities and has more than 20 years of experience in finance, venture capital, and strategic planning at both large corporations and entrepreneurial ventures. Wendy is a Northeast Ohio native and an alumna of John Carroll University.