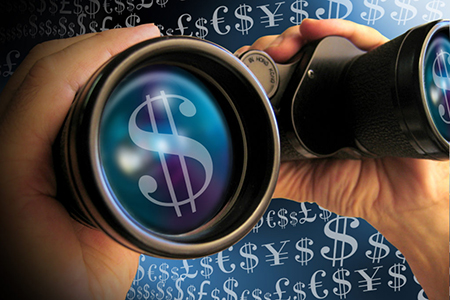 This new capital allows us to simplify our existing debt structure to fuel accelerated growth and focus not on fundraising…
River SaaS Capital, a newly formed private debt fund lending growth capital to Software as a Service (SaaS) companies, today announced that it has provided $2 million in non-dilutive capital to Banyan Technology, a leading provider of cloud-based software that streamlines the management process for Less-than-Truckload (LTL) and truckload freight.
"The addition of $2 million in non-dilutive capital structured in a way that makes sense for our growth objectives is essential for the stage we're currently at," said Brian Smith, CEO of Banyan. "This new capital allows us to simplify our existing debt structure to fuel accelerated growth and focus not on fundraising, but growing our customer base and partnerships by hiring critical sales people. We have a long-standing relationship with the principals of River SaaS Capital and they understand our business and growth objectives wholly," added Smith. "They are not just capital providers, the team at River SaaS Capital are our business partners who deliver operational expertise as well as alternative funding strategies."
Banyan is a leader in transportation software that provides cloud-based logistics solutions. Its
solutions for manufacturers and distributors connect them directly to their preferred carriers. The company serves direct manufacturers and distributors, as well as third-party logistics service
providers, and warehouse and manufacturing software companies. It helped the industry change from matrix averages to real-time, real-cost numbers through Banyan's proprietary LiveTMS software. Shipping is the third largest expense behind labor and raw materials for most manufacturing companies, and Banyan clients, on average, see a 33 percent variation in shipping quotes for the same job.
---
About Banyan Technology, Inc.
Banyan delivers access to live portals that brokerages, 3PLs, shippers and carriers use to exchange information instantly and in right-now time for every aspect of LTL and TL freight management. The cloud-based software solution stands alone as a LiveTMS™ or becomes the data/information source to boost functionality of an existing TMS. Banyan premiered LiveTMS in 2001, setting a new pace in the industry. More than 1,300 carrier connections later, Banyan still leads, delivering the fastest technical infrastructure and deepest functionality to 24,000 customer sites. To find out more, visit www.banyantechnology.com.
About River SaaS Capital
River SaaS Capital is the General Partner of Viking Capital Fund, a private debt fund that specializes in providing alternative growth financing to Software-as-a-Service companies. River SaaS Capital's innovative financing solutions differ from venture debt in the sense that it is our goal to help your business grow without the multiple restraints present in other financing options. For more information, visit www.riversaascapital.com and follow @RiverSaaSCap on Twitter. Banyan Technology Raises $2 Million in Debt-Based Funding from River SaaS Capital