More Companies are Adopting SaaS, and IT Is Responsible For It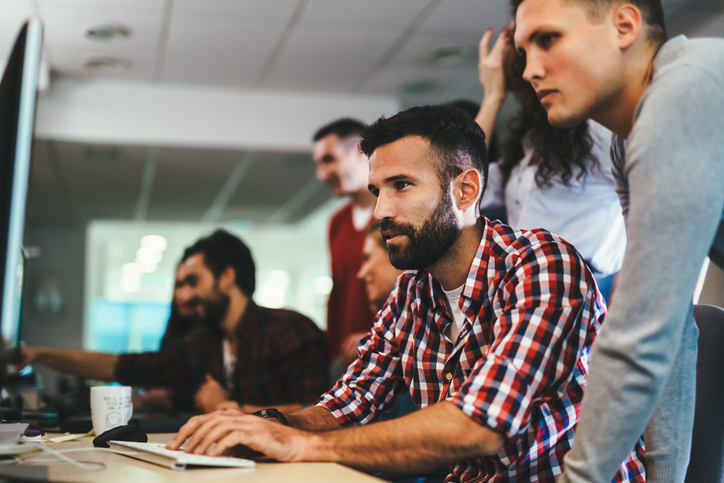 One of the biggest focuses for SaaS companies heading into 2019 should be a renewed push toward greater SaaS user adoption. Astounding growth throughout the SaaS and cloud industries reveals that businesses of all industries and sizes are seeing the benefit of using SaaS platforms, but often, no one really considers who must bear the responsibility for implementing and managing it: the IT department. They certainly understand the responsibility, which is why, more than ever, it's critical that SaaS companies provide a layer of support and benefit specifically for IT.
IT will often be the champion of adopting a SaaS platform in favor of building a solution in-house or through an external development company. The reasons are plentiful. SaaS platforms are often very quick to set up and deploy within an organization. Generating a user list, loading it in, and hitting the ON button certainly isn't as simple as it sounds, but compared with custom development, it's often much faster and simpler. In-house support is often much simpler as well since your platform should have FAQs, troubleshooting resources, and other support mechanisms in place to help IT quickly answer user questions and resolve support tickets.
But you must never forget that IT will often be your entry point into the organization. How easy are you making it for them to work with your platform? Are you a turnkey solution for a problem they and their organizations are experiencing? Or are you another administrative burden when implementation time comes? Are you providing them with the resources, knowledge, and support they need to in turn support their users? Or are they forced to be go-betweens for users, unable to answer their questions and having to submit a ticket to you for help (thereby lengthening the support process, extending downtimes, and increasing frustration with users)?
It is critical that your platform is as useful and beneficial to IT teams as much as it is to platform users. An additional layer of administrative tools, knowledge, or other resources will reap rewards both for your organization (because you're not having to use time and resources answering as many questions) and your customers' IT teams (they become the hero because they know exactly how to resolve an issue without needing external support). Make IT the hero.
Remember That IT Teams Already Have Enough to Deal With
It can be easy as a SaaS company to build a knowledge base or some other support system and leave the troubleshooting to the customer. This is not how it should be. IT departments are already overloaded with support requests for separate enterprise platforms as well as project timelines and management. If your platform isn't useful to IT, you're simply increasing the burdens they have to bear. And that will not make them champions of your platform.
While you should have a knowledge base and other support options, remember that customer success teams can play a valuable role here — particularly as your organization begins to scale up. Customer success is meant to achieve exactly what it says: the success of your customers. There is a sales component to this, but for the most part, customer success should be an investment in helping your subscribers get the most value and benefit out of your platform.
Should your existing support resources not be enough, they need to call your customer success team. This group must be experts in your platform or know how to quickly get the answers your customers need to ensure they're able to keep moving forward with as little impact on their operations and workflow as possible. The first line will be your knowledge base, but the second line should be customer success. And it must be able to deliver.
How Venture Debt Solidifies the SaaS–IT Relationship
In addition to accelerating sales and marketing efforts, venture debt financing is extremely useful in building out teams — both in sales and marketing but also in customer success. Investing in customer success (whether that's one person or three or five) not only ensures your subscribers have the knowledge and support they need to become masters and champions of your platform, but it also ensures those customers remain with you as long as possible. This ensures long-term revenue from those customers and also opens the door for growth opportunities.
In the sales and marketing sphere, venture debt can also help you build out your top-line growth efforts by more strategically marketing to who your real audience oftentimes is: the IT team. Sure, leaders and other decision-makers may need to sign off on your platform, but IT will be the ones championing it. Get your message in front of them. Align sales and marketing to target IT and invest in the tactics and strategies you're using (and that have worked before) to reach even more of that key audience. By doing so, you'll be investing in real growth opportunities with an audience that is looking for a SaaS IT solution — a solution that you can provide.