Is It Time to Take Your Team to the Next Level?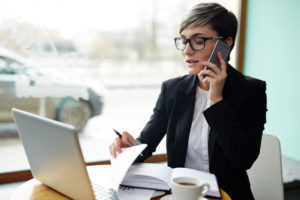 As a venture debt financing lender, we work with a number of scaling SaaS businesses that have varying goals for their growth capital. These goals might be ramping up sales and marketing efforts, extending their cash runway between raise rounds, and more. However, most share a common goal in addition to more specific objectives: attracting the next wave of talent to help drive their businesses forward.
In addition to investing in other areas, SaaS recruiting is one of the most effective ways to maintain a growth trajectory. The teams SaaS companies start out with — often anywhere from just one to a few partners or a small team with less than 10 people — are the ones who've invested themselves in getting the business to its first milestone.
They've worked long hours each day and often well into the weekend to complete tasks, troubleshoot technical issues, resolve customer problems, meet sales goals, and more. They were the ones burning the midnight oil and watching the line blurring between business work and personal time.
They're so invested, that it may be difficult for them to take steps to get the business to the next level. Or, the business may have reached the limits of their knowledge and experience. They might also not be able to handle the ever-increasing workload required to move forward. Whatever the need might be, the time for SaaS recruiting has arrived.
Identifying the Types of Positions You Need to Fill
As with any business, a SaaS company is made up of a variety of roles. Each performs a critical function. That said, when the time comes to scale up, certain roles will have a heavier growth focus than others. Here are a few recommendations for your SaaS recruiting efforts:
Sales and marketing roles. As your business grows, your current sales team might have difficulty developing a strategy beyond what's already been established. It'll take a fresh perspective or a person with a good deal of experience. Or, your sales team may not be able to perform the additional tasks required to move the business to the next stage of growth, which calls for expansion. Growth capital can help you attract an experienced sales professional or build out your sales team.


Customer success.

While attracting new subscribers should always be on the to-do list,

SaaS customer retention

is just as important. Keeping more of your subscribers reduces churn and allows the business to grow without its foundation falling apart. This can be achieved with a dedicated customer success role (or roles). This role helps sustain relationships and identifies areas where the business and product may be falling short or are succeeding. Addressing those weaknesses and leveraging those strengths contribute to customer success and the growth of the business.


Developer roles.

While not as common as sales, marketing, or customer success, investing in the people who build your platform is another valuable way to conduct SaaS recruiting. Maybe your dev team is at capacity with its workload. Again, maybe they've reached a ceiling in terms of skill set. Ultimately, you need to keep the product competitive and useful. Growth capital can help. By adding more (or more experienced) developers to your team, you keep your product current and helpful for the people who need it.
Weigh Your Goals — Is SaaS Recruiting Among Them?
Venture debt financing has many uses, but an investment in your team — whether it's finding more experienced professionals to lead a strategy or expanding your talent pool to achieve more of what you're already doing well — is an investment well made. Many SaaS businesses use growth capital for this exact purpose. For some, it's the only use. For others, it's part of their overall goal.
If debt financing is something you're considering, and if resources are prohibiting the hiring of a leader or expansion of your team, we'd love to talk with you. It all starts with a simple conversation. Even if you're not quite ready to apply, we'd enjoy learning more about you and the business and product you've built.