A Challenging Time Presents Its Own Opportunities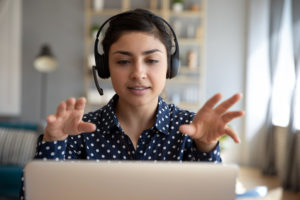 The world continues to edge forward cautiously after the Q2 slowdown, watching the statistics closely and doing all that it can to remain prepared should the pandemic spike once again. For the SaaS industry, the past several months have been challenging — particularly for companies that weren't involved in telemedicine, conferencing, collaboration, and online learning. There are two reasons for this. First, sales for SaaS companies — in industries apart from those just mentioned — decreased dramatically. Second, the ability of SaaS companies to maintain strong SaaS retention rates was extremely difficult as many of their subscribers immediately cut spending or halted the expansion of existing tool usage.
While SaaS companies that were fortunate enough to experience high growth rates had their own challenges in managing a massive influx of new subscribers, the industry as a whole now has a unique opportunity to enhance customer retention rates as well as get in position to maximize growth. This strategy is similar to those who invest more during bear markets, as the potential for compounding results on an upturn can be extremely rewarding.
Even if the pandemic were to spike up once again (beyond what it already has as of the writing of this post in late July), efforts made in this area will go toward preserving the revenue already won and withstanding a second potential downturn. Below, we'll explore several recommendations for improving SaaS retention rates during this challenging time.
The Key to SaaS Retention is Demonstrating Value
While your customer success team shoulders a significant amount of the responsibility for this, it's not exclusive to their department alone. Marketing, sales, operations, and even leaders can and should step up to find new ways to identify value delivery opportunities. Internal collaboration will be critical during this time to ensure all of these teams are aligned on the goal: improving SaaS retention rates through value creation and delivery.
1. Outreach, Outreach, Outreach
Using your platform analytics, identify subscribers that are following the historical trends that point toward cancellation. For example, missed or lapsed payments, lengthy periods between logins, minimal platform usage, and other indicators can point you toward people who might either be ramping down their usage of your platform or who are getting ready to cancel entirely.
Whether through marketing automation or through direct outreach via the customer success team, get in contact with these people to explain your value proposition, obtain feedback, and even promote key offers such as annual subscriptions for one or two free months of service. And make it a point to learn from each effort to improve your SaaS retention rate. Did they take the offer? Did they challenge the value proposition? Did they have concerns about continuing?
Related insights:
2. Lost Subscribers Are Still an Audience
It can be easy to focus on existing subscribers as part of a SaaS retention strategy, but equally important should be the subscribers you've already lost. There are two considerations here. First, you need to understand why they left. If you don't have a system in place to understand why they unsubscribed (such as a "why are you leaving"-type process), you can research their account usage to identify any trends. Second, you need to try to get them back.
While this isn't necessarily a retention method, it's important to understand that you already have a connection with these customers. As long as they didn't leave on bad terms, it's always worth reaching back out through a Closed/Lost campaign. Whether you discount their return or simply promote an existing offer for longer-term subscriptions, your invitation may arrive at exactly the right time. Be sure to highlight ways your platform helps people achieve their goals despite all the change happening around us, and how your team is focused on new solutions to make the platform even better.
Related insights:
3. Make Onboarding a Priority
Right now, the last thing you need is to lose a new subscriber to confusion, frustration, and lack of direction. You likely already have some onboarding processes and tools in place, but now is the perfect time to re-evaluate them as part of your SaaS retention strategy. Remember, benchmarking is critical here. If you're unsure where to start, take a look at our white paper Growing Your SaaS Business in a Competitive Market. In it, we detail a system where you can establish benchmarks for success in onboarding and other areas of the business.
While you might want to automate as much of the onboarding process as possible, consider keeping a human element involved. Periodic check-ins from account representatives, the salesperson that brought the customer in, or the customer success team can make a meaningful difference and ensure your subscriber feels that you're looking out for them.
Related insights:
4. Leverage Your Successes
Use cases and applications are critical for companies to understand the full breadth of your platform capabilities and the impact they make on productivity and financial performance. Your longest-subscribed customers are your best resource for gathering these stories and sharing them with the world. While it may be tempting to use your highest-paying subscribers, those that have been with you the longest will have the best understanding of what you have to offer.
There are countless ways these stories can be utilized. Create case studies on your site (and optimize them for search), use them in sales communications (automated or personal), add calls to action on service-related pages on your site as well as your top-visited pages, and even use them as sponsored content on LinkedIn or digital advertising efforts.
Whatever You Do for SaaS Retention, Do It Quickly
Right now, time is money. The more you can maximize your sales and marketing efforts, the better. If your resources are spread thin, don't worry — you still have options. River SaaS Capital is a leading provider of venture debt financing. Rather than taking equity in your company, we offer flexible loan solutions that provide you with the capital you need to accelerate sales and marketing efforts.
Our venture debt capital has been used in all manner of sales and marketing efforts, from helping business communication tools expand their sales teams and marketing reach to helping other organizations invest in content marketing efforts. In each relationship, we partner with our clients' leaders to advise them on the best growth capital solution for their needs while standing by them to provide insight, support, and guidance as they grow.
If you've been looking for a partner to support you during this unique time, we're here to help. We continue to provide growth capital to companies despite the pandemic because we believe in their ability to grow and provide valuable services to businesses looking for them.
Contact our investment team today to learn more about our funding solutions.
Ready to apply? Tell us a bit about your business, and we'll be in touch.