Customer Acquisition is Hard Enough — Focus on Existing Users to Upsell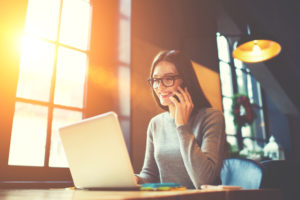 Growth is both a boon and a burden. As you gain more subscribers to your platform, your revenue increases, you get a better understanding of how users interact with your platform, and you can use both to move your product and your company forward. But you also gain more responsibility, spend more time and resources on customer support, and have to review and update internal processes, and potentially add more staffing.
This is before you factor in your customer acquisition costs. Marketing campaigns, digital ads, trade show attendance, and other growth efforts all come with substantial price tags — adding to the costs you're already managing internally. Depending on your product and pricing, the average payback on each new customer could take up to 12 months. You might manage a six- or seven-month payback, but that can be difficult to achieve.
That's a long time to wait to start seeing a return on those CACs. By then, your company could look substantially different. Your team may have increased or decreased. Your product might even be changing course. Your entire company could be going in a different direction if you're equity-backed and your investors are pushing for it.
The bottom line is that it costs money to grow when your strategy is new customer acquisition. This is why SaaS retention strategies are so important, and not just for early-stage companies, either. Whether you have 25, 250, 2,500, or 25,000 customers, SaaS retention strategies leverage an audience that's already bought into what you have to offer. There are two aspects to this: satisfaction and growth. 
Understand Your SaaS Customer Engagement
While you could always survey your existing customers, nothing tells you the truth of their satisfaction as clearly as SaaS customer engagement. Ideally, you'll have built the proper mechanisms into your platform to monitor how customers are using it or have a strong analytics/metrics platform in place. It's important to watch this information carefully.
If a customer used your platform for three straight months with daily logins, but you begin to see their usage dropping to every few days, it's worth contacting the customer to see what's going on (automation plays a key role here — more on that shortly). This doesn't immediately indicate dissatisfaction or lack of usefulness (something could be going on with the customer), but it's telling.
This and other SaaS retention strategies tie in with customer success metrics, too. For example, say your success metric is to have a customer complete three out of five possible implementation actions within the first two months of the relationship. If most customers are able to achieve this, but some aren't, it may indicate a problem. Your success metric may need to be tweaked, or those customers need to be contacted.
Ultimately, what you're able to learn about how your customers use your platform will reveal if and when you should be reaching out — not just to save existing customers, but also to take current relationships to the next level. Over time, customers that use your platform frequently may find greater value in moving up a subscription level or having new features added onto their current subscription.
Let Technology Do the Work for You
Working existing subscribers — either to save their subscription or to grow it — should be at the top of your SaaS retention strategies list. But because it relies so heavily on using your platform analytics or another metrics system to do, it can and should be an automated one. Remember, one of the greatest advantages of a retention-based growth model instead of new customer acquisition is that it's less costly.
By using automation, you eliminate the need for a salesperson or customer success team member to reach out at each opportunity. Customer success teams put a face and a name to this task, but the goal is to keep overhead low. It takes time to make phone calls, write and send emails, and manage the resulting next steps. With a CRM or another marketing automation tool, you can monitor and leverage SaaS users to grow your business as they use your platform — allowing your team to focus on other initiatives while your SaaS retention strategies are running in the background.
A final recommendation on our list of SaaS retention strategies is to empower satisfied customers to become your brand ambassadors. Referral programs and other solutions allow your happiest customers to share your platform with others. As much as 84 percent of business-to-business transactions come from referrals, and SaaS is no exception. Whether your platform is B2B focused or serves consumers, a referral program is a great addition to your SaaS retention strategies list.
Many companies have put this strategy into effective use, but more importantly — they automated it. Use your platform — and any automated communications — to support this effort. Using your customer success metrics, set a campaign to trigger to those who achieve it (at the appropriate time) to seek a referral or introduction. Depending on your business, an incentive of some kind may be appropriate. While a discount is an option, try to identify an incentive that retains revenue but offers something of value, such as a temporarily higher monthly limit of a certain platform function.
Retain More to Grow More
While you should always be seeking new subscribers, it is far easier and less costly to grow existing relationships. You've already moved past the barriers and have earned their trust. Put these SaaS retention strategies to work for your business. And if you want to accelerate them (as well as other marketing efforts), consider a solution for funding them.
At River SaaS Capital, we've helped many companies both maintain their momentum as well as accelerate their sales and marketing in a variety of ways. From launching new marketing campaigns to hiring additional sales staff and even customer success teams, our venture debt funding provides the capital SaaS companies need to achieve goals quickly. 
Once you've achieved your goals with our debt financing, we also provide equity investment — allowing you to enhance operations and achieve other long-term goals. If you'd like to learn additional SaaS retention strategies or how our funding solutions can help you now and in the future, fill out the form below. We'd love to hear from you.