Why Automation is Critical for SaaS Companies of All Stages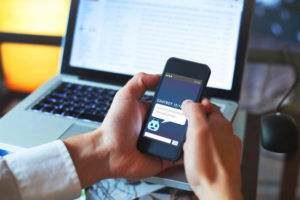 We're hard-pressed to find any instance in which automation isn't a valuable function of a growing SaaS business. The reason is simple: the less your team has to do manually (or electronically, which still requires time and mindshare and costs you money), and the more that you can offload into an automation system, the better. SaaS marketing automation frees up significant time for your team to work on other important tasks.
While later-stage companies should have a significant amount of automation running within their businesses, earlier stage companies often opt to manage certain tasks themselves in order to save resources and have a greater handle on the day-to-day operations. However, the thinking remains the same: the less the company's founding team has to do that could be automated, the more they can focus on growth. This is particularly important for both early- and growth-stage companies looking to leverage SaaS users.
Early Stage

— The last thing you need when you're a small hustling team that's already stretched thin is to get bogged down in manual, repetitive tasks that can be handled through SaaS marketing automation. You have a company to build, a platform to refine, funding to secure, and new subscribers to win. And it's not necessarily a matter of resources, either. Many marketing automation tools offer scaled-back pricing for young companies that change as you do.



Growth Stage — You're trying to grow existing relationships and establish new ones. You're probably in the middle of some complex fundraising, too. And all the while, your company has grown and is fielding more and more requests, support tickets, and other internal needs. While you should be automating a lot internally, you also need to automate aspects of your business that will drive you forward, such as your SaaS retention strategies and customer engagement.
Using Automation to Leverage SaaS Users You Already Have
Whether you're an early or growth stage company, it's important to stay in contact with your current customers. But you might not have the capacity internally to do that, especially as you're building out your platform and hiring new team members. This is one area where automation can help you leverage SaaS users by staying in contact with them throughout their contract. You get valuable feedback, can perform periodic health checkups, get testimonials, and even secure upsell opportunities.
Provided you have an analytics or metrics tool or system built into your platform, you can identify the events that would trigger an outreach campaign. If subscribers aren't logging in as frequently, if they haven't used a specific feature for some time, or even if they're using one feature too often (perhaps an indicator of a greater need), these are the perfect opportunities to build an automated outreach campaign to touch base with these users.
One of the most important aspects of automation for leveraging SaaS users is that it allows your sales team to focus on customer acquisition as opposed to upselling opportunities. This is one of the best SaaS retention strategies because upselling and retention themselves can be automated. Customer acquisition comes with a fair amount of automation as well, but it's often only after a lead has been identified. Your sales team still needs to do prospecting, attend events, and more where automation isn't available.
Using Automation to Leverage SaaS Users That Might Be Leaving
Every ounce of revenue is important for growing companies. While acquiring new customers and upselling existing customers is critical to growth, you also need to protect your foundation. This includes customers that have been with you from the very beginning and those who have had long-term contracts. While subscribers will come and go, one of the greatest ways you can use automation is to leverage SaaS users that may be about to cancel — or who haven't logged in for some time. 
Review your customer success metrics and existing analytics solutions as well as data you have on why previous customers canceled their subscriptions. Consider setting up indicators and alerts that may reveal that a subscriber is about to cancel. Using SaaS marketing automation, you can conduct an initial outreach campaign at the first indicator of a potential cancelation, dripping those subscribers over a period of time to try to secure a new contract or a conversation with a sales or support team member.
Eventually, how a subscriber interacts — or doesn't — with that campaign will reveal the need to have someone reach out personally. However you approach this strategy, the goal remains the same: allow technology to do as much as possible for you while you focuse on growth and keeping your churn rate down until the time comes for personal outreach.
Let Us Help You Build the Foundation You Need
River SaaS Capital partners with SaaS companies of all sizes and industries to help them get the growth capital they need to achieve their goals. Our funding is designed to accelerate your efforts and provide you with a way to get the tools you need to maximize your sales and marketing efforts. Learn more about our debt and equity funding solutions for SaaS companies here.
If you're ready to discuss the possibilities for growth with our SaaS financing, fill out the form below to get into contact with us and a member of our investment team will respond to you right away. We look forward to hearing about your business and growth goals!