Understanding > Growth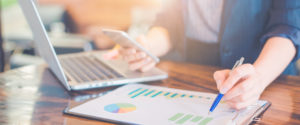 Across the board, organizations are adopting SaaS platforms in their technology stacks. Research shows that organizations with >250 employees use >100 SaaS applications, while small firms of <50 employees use between 25–50 SaaS solutions on average. From new productivity suites to tools that automate numerous internal functions, the benefits of SaaS and its various segments are setting the new standard for how the world does business.
Despite the growth of the SaaS industry as well as the rapid implementation of SaaS solutions into organizations of all sizes, SaaS companies still experience a number of challenges when it comes to attracting and retaining customers. Both of these customer types are critical to your business growth. But despite existing customers' familiarity with your platform, it's likely that at some point, you'll start to see their usage and engagement dropping off. This can happen upfront with new customers, too.
There are a number of reasons why current and new subscribers struggle to truly adopt and engage with your platform. These range from the platform's design itself to a misalignment of expectations when signing up. In the latter case, there simply may not be a fit, and that customer will eventually leave. But one of the best ways you can stay connected with existing and new customers is to ensure that they understand the benefits of your SaaS platform. 
While your product obviously has specific benefits tailored to the problem you're solving, many of them can be organized at a higher level to make sharing more simple. Let's review a few of the high-level benefits of SaaS that should be shared with your audience — new or established.
Accessibility
As a benefit of SaaS, accessibility can mean a lot of things. It can be accessibility throughout an organization, meaning that multiple people can become users on and of course use your platform — regardless of their location, level within the organization, and so on. It can be ease of use, meaning that users can achieve their goals faster and more simply by using your platform. It can also tie in with availability, meaning that the answers to customers' problems are available within your platform right now.
People are looking for a solution that makes work easier, faster, and more productive overall. This is one of the greatest marketing messages you can use when attracting new customers who are in search of a solution — not just a quick problem solver. The flexibility of SaaS means that it can provide a wealth of benefits that are both immediate and long-term.
Affordability
While the enterprise solutions and productivity suites that the business and consumer markets have known for decades are still in use and still being updated and supported, they have already begun to take a back seat to SaaS. The benefits of SaaS allow platforms to be built for specific market challenges, enabling greater flexibility and specific problem-solving at a faster and more efficient pace. But those aren't the only benefits of SaaS. 
Perhaps one of the greatest benefits of SaaS is its sheer affordability. While pricing structures can vary depending on features used, storage or extras, and the number of seats, the overall monthly cost of a SaaS platform to an organization:

Enables immediate adoption into a technology environment

Is often more affordable over the long term

Enables leadership to

prove its ROI faster
Adaptability
A final high-level consideration of our benefits of SaaS list is the ability of the SaaS model to remain up-to-date. This has numerous positive implications throughout an organization. First, it ensures that users are consistently using only the latest technology and functionality. This keeps them productive and consistently moving forward. Second, it lifts a significant administrative burden off the shoulders of IT teams in that they no longer have to manage the widespread updating, troubleshooting, configuring, and installing of multiple software solutions on users' devices. SaaS software is updatable from within the platform as you push those updates out.
As the organization's needs change, it can also adapt to those needs. New features, modules, and integrations can be brought in to further extend the reach, usability, ease, and productivity of a SaaS platform.
Remind Your Users Why They Chose You
While the benefits of SaaS are inherent in the platform, not every user will immediately recognize them. It's valuable to repeatedly share the benefits of your platform over time to new and existing users alike. Not only does this remind them of what your platform is capable of, but it also keeps them engaged with your company, and can spur usage to keep customers from churning, and help to secure new customers. This is particularly true for smaller companies, where the benefits of SaaS can and should be put to immediate use in order to accelerate growth.
These benefits must be employed in marketing messages and sales tactics in addition to more automated solutions. For example, content marketing around your platform's ability to solve certain industry-specific problems ensures your organization ranks in searches for that issue, provided you've executed the content properly. On the sales side, these benefits should be used strategically by your sales and customer success team. For sales, it helps them better identify pain points, start conversations, and close deals. For customer success, it ensures that you're able to identify challenges customers are having and solve them to preserve their subscription.
At River SaaS Capital, we support marketing and sales initiatives like these through our debt and equity funding. Designed to help you accelerate your growth goals, our funding empowers SaaS companies to invest in marketing strategies and tactics at greater speed and volume, thereby securing customers faster and increasing their monthly recurring revenue. If you've been struggling with churn or customer confusion, our funding can help you build a stronger platform to communicate the benefits of SaaS to your audience to win new customers and grow relationships with existing customers. 
Contact us to learn more about our funding solutions.