Comparing Debt and Equity Financing
LET'S COMPARE DEBT AND EQUITY FINANCING
As your SaaS business is exploring funding solutions and finding the best fit for your needs, this download can help. Download to see the difference between an exit takeaway for debt and equity financing.
The result might surprise you.
Predictable payments over 48 months
Unpredictable total repayment
Download and learn the additional underlying terms of debt and equity financing solutions.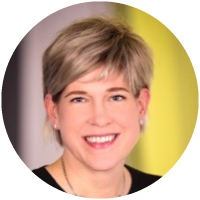 Wendy Jarchow is the Chief Investment Officer at River SaaS Capital. She leads our due diligence and lending activities and has more than 20 years of experience in finance, venture capital, and strategic planning at both large corporations and entrepreneurial ventures. Wendy is a Northeast Ohio native and an alumna of John Carroll University.