How Going Into Debt Can Grow Your SaaS Company
You might think of debt with a negative connotation, until you learn about venture debt funds.

When it comes to growing a SaaS company like yours, venture debt funds are one of your most reliable financial solutions.
Venture debt is an option that you can utilize more than once — and at different stages of your company's growth. It can complement other forms of financing to diversify your growth funding and help you achieve your financial goals.
In this e-book, you'll learn:

Why it might be in your
best interest to rely on debt

Ways you can use your
venture debt funds

What you can expect during
the process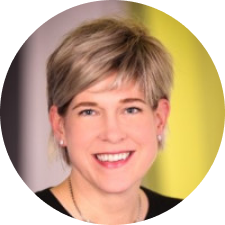 About the Author
Wendy Jarchow is the Chief Investment Officer at River SaaS Capital. She leads our due diligence and lending activities and has more than 20 years of experience in finance, venture capital, and strategic planning at both large corporations and entrepreneurial ventures. Wendy is a Northeast Ohio native and an alumna of John Carroll University.