The Key to a Growth-Focused SaaS Company
UNLOCK YOUR KEY TO GROWTH WITH YOUR SAAS CUSTOMER SUCCESS TEAM.
Let's break down the top three objectives of a
high-performing customer success team.
YOUR CUSTOMER SUCCESS TEAM NEEDS TO BE OUTCOME-FOCUSED
This e-book will cover how your SaaS customer
success team can better understand: 



Your team is responsible for short and long-term positive relationships with each and every customer. Focusing on these objectives will foster those relationships. These objectives could involve researching into the subscriber's experience at a granular level, setting up milestones for users in the tool, understanding the inefficiencies and more.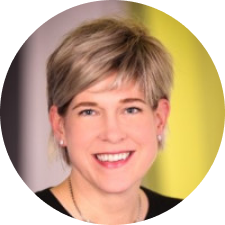 About the Author
Wendy Jarchow is the Chief Investment Officer at River SaaS Capital. She leads our due diligence and lending activities and has more than 20 years of experience in finance, venture capital, and strategic planning at both large corporations and entrepreneurial ventures. Wendy is a Northeast Ohio native and an alumna of John Carroll University.