SaaS Growth in a Competitive Market
INCREASING SAAS GROWTH, ONE SUCCESS STRATEGY AT A TIME
"Growing Your SaaS Business in an Increasingly Competitive Market" recommends what to assess from inside your company and what to consider as you translate customer success into SaaS growth.
Download this e-book now for guidance on how to refine strategies and metrics as you increase your SaaS growth.  
It's important to understand and define how you will measure success and SaaS growth. In this e-book, we will review the constraints that may limit your growth strategies to help you achieve intelligent expansion now and in the future.
If your goal is to increase revenue, your organization must focus on retention rather than rapid expansion. Growth is indeed the long-term goal, but if you can't protect your existing revenue, any growth you achieve will only go toward replacing and offsetting lost customers and revenue. This piece shares a plan so you don't get stuck in a cyclical process.
For effective SaaS growth, you also need to measure customer success, it's up to your team to determine those metrics. This e-book dives into recommended measurements for communication and project management, in addition to the key metrics for evaluating an effective growth plan.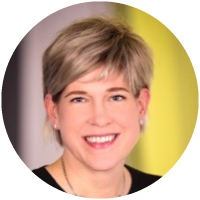 Wendy Jarchow is the Chief Investment Officer at River SaaS Capital. She leads our due diligence and lending activities and has more than 20 years of experience in finance, venture capital, and strategic planning at both large corporations and entrepreneurial ventures. Wendy is a Northeast Ohio native and an alumna of John Carroll University.