SaaS Financing – A Growth Journey
EMBARK ON THE PERFECT
STARTUP FINANCING JOURNEY
There's an array of funding solutions, it can be difficult to find the best startup financing method for your business goals.
That's why you need this e-book. 
Your SaaS platform is a customizable, streamlined solution for customers to track IT-related assets. You're looking to expand your market of services, but it's getting competitive.
You're on the hunt for financing as you explore options like venture capital, your existing bank relationship, equity investors and of course, venture debt.
What's your plan?
This e-book will teach you how to execute the perfect startup financing journey when you use a venture debt funding solution.
Reasons why venture debt is the favored
startup financing solution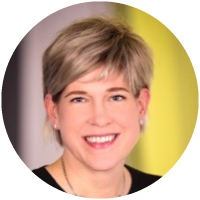 Wendy Jarchow is the Chief Investment Officer at River SaaS Capital. She leads our due diligence and lending activities and has more than 20 years of experience in finance, venture capital, and strategic planning at both large corporations and entrepreneurial ventures. Wendy is a Northeast Ohio native and an alumna of John Carroll University.