Venture Capital Alternative
DISCOVER THE STRATEGIC VC ALTERNATIVE FOR YOUR SAAS CLIENTS IN OUR FREE GUIDE
Venture capital funding is declining after the Silicon Valley Bank collapse, causing many to seek strategic alternative financing options for their SaaS clients.
Venture debt funding is a swift, secure VC alternative that offers enhanced accessibility and flexibility so your clients can continue to scale without stalling, no matter the state of banking and venture capital.
Our free guide breaks down the key benefits of venture debt as a modern SaaS funding solution. 
Secure Strategic SaaS Funding You Can Count On 
As anxiety about institutional and VC funding availability looms, your SaaS clients can count on venture debt to deliver fast, flexible aid to support their scaling efforts now and later. Our helpful e-book explores the state of venture capital today, the versatile funding structures available, and the key benefits of venture debt funding:


Empowers Your
Clients to Act Now

Offers Greater
Flexibility

Offers Cost-Saving
Advantages


Available in 3
Strategic Structures
Leverage a better VS alternative now
Download your copy of our e-book today and gain practical insight from our investment experts about how venture debt is best suited to spark SaaS growth today.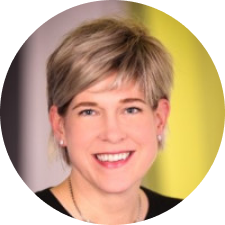 About the Author
Wendy Jarchow is the Chief Investment Officer at River SaaS Capital. She leads our due diligence and lending activities and has more than 20 years of experience in finance, venture capital, and strategic planning at both large corporations and entrepreneurial ventures. Wendy is a Northeast Ohio native and an alumna of John Carroll University.
Ready to Scale Your SaaS Clients with the Right Funding?
River SaaS Capital is here to help. We're committed to growing SaaS companies with strategic funding that offers the fast, flexible support they need. Learn more about how venture debt will help skyrocket your clients' growth when chosen as your strategic VC alternative today.