Setting the Stage for Your Growth Journey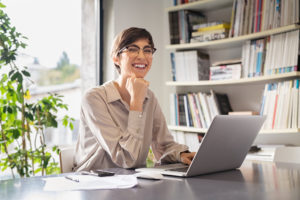 If you're considering your growth capital options for the road ahead, venture debt provides the flexibility you need to leverage your momentum and achieve your goals. But if you previously haven't used debt or are just getting started with your research, you might be wondering how it works — not just early in the process but also long-term. In our latest ebook, we explored the SaaS growth financing journey through the lens of an established (albeit fictional) company looking to scale up in response to a timely opportunity.
Get the full story: Download the free ebook now.
Meet RemoTe.ch — A Solution Ready to Scale
RemoTe.ch is a SaaS company and platform that allows its customers to manage, secure, and track a variety of IT assets for remote and distributed teams. Founded 10 years ago and bootstrapped for the first few, the company landed a few high-profile clients and grew its annual recurring revenue (ARR) to $4 million over the next several years. When the pandemic forced many businesses to go remote, the demand for its platform — and competition in the marketplace — began to increase dramatically. The founder knew it was time to scale up to support this demand, but it lacked the marketing sophistication and sales leadership to do so.
Seeking $2 million in SaaS growth financing, the company's owner explored a variety of growth funding options, including venture capital and equity investors, its existing bank relationship, and venture debt. The owner appreciated venture capital's experience and contacts but did not want to give up any equity, dilute existing ownership, give up a board seat, and have to pay ever-increasing dividends. And because the company itself was 100% remote with few assets for collateral, a bank loan wasn't an option, either.
In the end, RemoTe.ch decided to go with venture debt financing with River SaaS Capital. The owner appreciated the ability to take out tranches (portions) of the loan amount to avoid paying interest and also opted for our step-up structure, an alternative to revenue-based financing in which repayment increases are known upfront versus monthly. Prior investment and an exit strategy weren't required to qualify — another major appeal for the owner. And because the SaaS growth financing didn't require any warrants, the owner truly maintained ownership of the company without dilution.
Sealing the Deal for SaaS Growth Financing
RemoTe.ch was well above River SaaS Capital's minimum monthly recurring revenue (MRR) requirement, so the application was quick and efficient. After a few initial meetings, the owner gathered all required documentation for the investment team to review. Due diligence was significantly faster than venture capital, too — the owner was quick to respond to any needs, and vastly less due diligence was needed to finalize the deal. In the end, RemoTe.ch's SaaS growth financing deal was closed in a matter of weeks as opposed to the months (or even longer) that venture capital can take.
Once the debt capital had been received, RemoTe.ch utilized their venture debt funding to make growth-oriented marketing and sales investments that ranged from retaining an inbound marketing agency and building a content strategy to hiring an experienced sales leader and implementing a more sophisticated CRM platform. Over the next four years, RemoTe.ch put its growth capital to work — using the tranche format of its loan as well as the step-up structure to manage repayment. In the end, the founder successfully grew the business to a new ARR of $12 million — all while remaining the sole owner with no equity dilution.
How River SaaS Contributed to This Success
While this was an example of how the SaaS growth financing process can play out, everything about it is possible for any SaaS business looking to accelerate its growth. Venture debt financing provides the flexibility that business owners in this unique industry need to achieve their goals without losing ownership and managing their obligations in a way that works best for them. Along the way, River SaaS Capital remains a valuable, contributing partner — providing advice, resources, and contacts to help founders realize their vision for their businesses.
If your organization has been considering options for SaaS growth financing, we invite you to connect with our team to learn more about our venture debt solutions. Our investment team brings decades of expertise in the SaaS industry and in helping growth-stage companies implement strategies to manageably accelerate their growth.
Download your copy of Venture Debt Financing: A Growth Journey now.
Connect with us today to share your vision for your business.