With SaaS Customer Engagement, Quality is Greater Than Quantity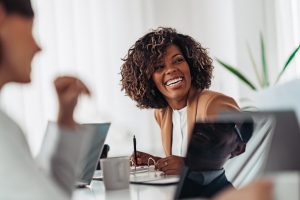 Once you've built a strong foundation of paying subscribers as well as a healthy list of prospects, you may eventually see a decline in your overall SaaS customer engagement from some of that audience while seeing growth in it from other areas. And for those areas or segments with declining engagement rates, that drop-off could be occurring more rapidly than you're comfortable with.
While no one wants to see a backslide in their marketing and platform performance metrics, it's important to dig a bit deeper to see what's really going on. By the time you're measuring engagement rates on customers and prospects, it should also stand that you've done thorough testing on your marketing message and have a good understanding of what resonates with certain segments — and what doesn't.
However, if SaaS customer engagement rates are continuing to decline despite your proven messaging and strategy, it could be an indicator that the customer or prospect simply isn't the right user for your platform or doesn't fit your target persona. This is perfectly fine and should be expected over time because these are bad-fit customers and prospects.
Bad-fit customers and prospects will eventually see themselves out of your marketing channels and platform. Whether they simply no longer have a use for the platform, have found another solution, or perhaps weren't entirely in the market for one, they're not where you should be placing your focus.
You Can't Be Everything to Everyone
It's important to understand that your platform won't be able to solve every single problem that people have — and it shouldn't. You developed your platform to solve a specific problem, and over time you have likely added additional features and value-added tools to it to extend that solution further. It's essential to not lose focus on this.
If people leave the platform or choose not to buy because it doesn't have some set of bells and whistles or because it doesn't solve a problem that's a bit too "fringe" for your focus and roadmap, that's OK. A closed-lost campaign is always worthwhile to keep in touch with past customers and lost prospects, but it should be automated so your marketing and sales teams can prioritize their efforts on more valuable work.
Your focus should instead be on best-fit customers. These are the people who are driving up SaaS customer engagement metrics and are actively engaging with your content, platform, customer success/service teams, and more. They want more from you — and that's what makes them your best-fit customers. But as a growing SaaS company, how can you best leverage this audience for success?
Best-Fit Customers
Because your best-fit customers want more from you, give it to them. Leveraging your marketing and sales technology, identify these customers and build appropriate segments for them. Perhaps you group them by industry, company size, potential use case, persona, or another method. Based on their engagement with historical content and other outreach methods, plot out what content, assets, messages, recommendations, and other helpful resources you know they'll be interested in consuming.
The goal here is to upsell. This audience is already deeply engaged with your message, platform, and brand. They're already using your platform, so show them ways they can expand that usage with additional features or in a higher-level plan. Remember not to push those options specifically but to show them how they would benefit the users and business. CRMs are a perfect example. While you can likely do basic email outreach on an entry-level plan, developing smarter, more personalized campaigns with intelligent workflows would require an upgrade. But by doing so, those customers can provide more specific messages to the right people at the right time. Sell the benefit.
Best-Fit Prospects
With your best-fit prospects, the approach is similar to that of your best-fit customers except you're focusing on getting them aboard the platform — not expand their use of it. Selling the benefit is essential here, too. The prospect has a problem and has found your organization and platform by searching for it. They've been actively engaging with your content — whether that's blogs, emails, downloadable assets, reports, or more personalized communications — and now it's time to move them forward.
Using the data available to you, evaluate what specific prospects or segments of prospects are most interested in and tie that to your platform. For example, if your platform makes booking a destination vacation simpler and more thorough upfront (a benefit for both the vacationer and the resort), sharing content and other assets that showcase the resulting benefits of implementation may help to lead to a close. The resort no longer has to manually gather required documentation and preferences but instead can access all this information for the vacationer in your platform. This saves them significant administrative hassle and time, provides some security for the business, and so on.
Using Debt Capital to Strengthen SaaS Customer Engagement
If your SaaS business is looking for ways to more deeply engage customers and prospects, it's critical that you have the right tools, people, and systems in place. But of course, implementing these systems requires growth capital that may not be readily available depending on your stage of growth. At River SaaS Capital, we provide flexible debt funding to help SaaS companies accelerate their marketing and sales efforts in a variety of ways.
Providing anywhere from $500K to $5 million in SaaS debt financing, our solutions have enabled our portfolio companies to expand their sales and marketing teams, hire leaders to move the needle forward, implement new technologies, invest in new marketing systems and campaigns, and much more. Each arrangement is tailored to your goals with flexible terms enabling you to save on interest while accessing capital how and when you need it. We even allow tranches, allowing you to take portions of your loan while saving on having to pay interest on the full loan amount.
Above all, we take a partnership approach to each relationship. We're more than a check — we're relentlessly committed to helping you achieve your growth goals. Our team is available to you as you put your debt funding to work — providing insights, recommendations, growth strategies, and more to help you leverage the momentum you've already built for even greater success. And when you're ready, our equity financing solution is available to take your business even further.
Connect with Our Investment Team Today
Whether you're just beginning to explore your SaaS debt funding options or are ready to partner with a proven growth capital firm, we're ready to connect with you. Reach out to us or apply online quickly and easily.