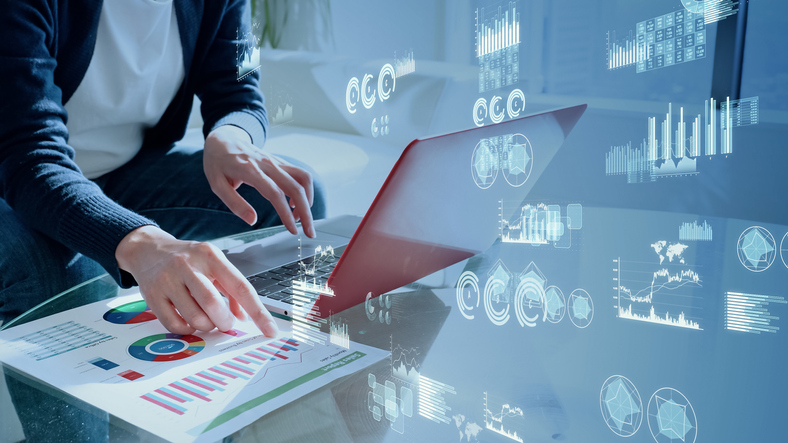 The use of artificial intelligence (AI) is expanding fast in a multitude of industries. As AI innovations like ChatGPT continue to make headlines, SaaS founders find themselves wondering: what's the future of AI in SaaS applications and operations? 
Some SaaS companies are using AI to transform their current offerings with chatbots, predictive text capabilities, and other enhanced features. Other companies have infused their operational processes with AI, from their hiring technology to their employees' software. Whether you're considering implementing AI within your SaaS product or utilizing AI within your organization to enhance your operations and support your scaling, it's vital to approach AI in SaaS settings strategically.
Read on to explore the advantages and potential pitfalls AI offers SaaS companies and what unique funding opportunity best supports your efforts should you choose to integrate AI into your application or business operations.
Advantages of AI in SaaS
Add Value for Your Customers
For your customers, AI can add unique value to your application that helps you stand out from competitors and satisfy your customers so they feel excited to stay. As the push for companies to reduce their tech stacks rises, the more value you deliver within your software, the more essential your product becomes to your consumers.
Integrating new AI tools within your technology, such as predictive text, may help reduce your churn rate and boost your customer retention. AI-driven chat boxes can also serve as a valuable resource to deliver 24/7 support to the needs of your customers.
Transform Marketing and Sales Efforts
AI can also be useful when included in your marketing and sales efforts. AI tools can help you more easily target customers at the most effective points within their consumer lifecycle and market to them using personalized messages. Though this is possible without AI, utilizing these advanced tools empowers your operations with more speed and frees up your team's time to focus on other scaling efforts in tandem.
Enhance Productivity
Nearly 60% of surveyed American workers felt optimistic that generative AI like ChatGPT may help boost their productivity. Because AI can complete tasks that are repetitive or time-consuming when completed manually, your employees will have more time to dedicate their specialized skills to unique growth initiatives.
Possible Pitfalls of AI in SaaS
Customer Concerns
Though the excitement for AI is rising, customers are still divided on AI.
A recent Pew Research study found that only 15% of Americans surveyed were more excited than concerned about AI being integrated into their daily lives, while 38% felt more concerned than excited. The ethics behind the use of AI in software has also been called into question with AI like ChatGPT. If you decide to adopt AI into your offerings, some customers with concerns about AI may turn away from your product.
Employees are Hesitant
Should you choose to integrate AI into your business operations, such as for marketing content generation or automating certain processes, your employees may also have divided feelings. A recent study found 40% of workers surveyed are concerned that AI will replace their jobs, while another 38% worry that the technology will make them less useful within the workplace. These employee fears may make adoption slow or cumbersome.
More Training Needed
Nearly half (49%) of surveyed employees shared that they needed more training before integrating AI into their daily operations. This training will take time, money, and effort, and your current resources must be divided to account for new tasks and learning opportunities.
The Future of AI in SaaS for Your Company
Whether you decide to integrate AI into your product or your operations is a complex decision that should be based on what's best for your unique business.
Should you decide to pursue AI, the associated costs can pile up. The cost of the AI technology, which may be one sum or a monthly purchase, can easily reach $50,000 or more — plus the cost of training, marketing efforts to announce the change in your software, and new hires, when relevant. Without pursuing strategic funding, these expenses may leave you either delaying your AI adoption or pulling funding from other necessary budget items.
To fund these initiatives without cutting other critical spending or stalling your efforts, consider venture debt financing, a fast and flexible resource that empowers you to act now and prioritize your scaling.
Strategic Funding for AI in SaaS
Venture debt is a swift, non-dilutive funding resource uniquely suited to support strategic growth initiatives like the implementation of AI. Venture debt lacks the paperwork-heavy, complex processes of other funding resources, allowing you to get the financing you need in hand faster so you can focus on your growth efforts now, not later.
At River SaaS, we offer three venture debt structures tailored to your growth needs and goals:
Standard Installment Loan – Given either as a lump sum or in portions as needed, standard installment loans deliver funding that you will repay in principal and interest payments over an agreed-upon period.
Interest-Only – With this structure, you will only owe interest payments for an agreed-upon period, allowing you to keep more of your earnings and reinvest your profits back into your business for accelerated growth.
Step-Up Structure – Similar to revenue-based financing, the payments will scale up as your business grows. Though payments may change month to month, we will determine the payment amounts ahead of time so you know exactly what to expect when you sign your funding agreement.
Our venture debt financing delivers swift support and allows you to act now as you pursue growth opportunities like AI in SaaS instead of delaying or stretching your current resources thin.
Contact River SaaS for Fast, Flexible Funding
At River SaaS Capital, we support SaaS companies with the fast, flexible funding they need to grow. We have extensive experience successfully supporting real SaaS companies with the strategic funding they need to scale. We never take equity with our venture debt funding or require warrants. Our comprehensive support extends beyond funding alone — we offer strategic growth insight to support you as you scale.
If you decide to implement AI in your application or operations, we're here to help you get the financing you need to act now. Contact us today to learn more.