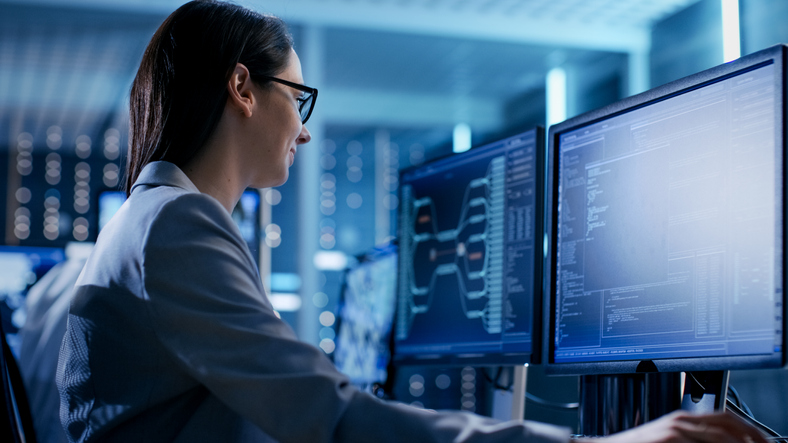 In recent years, the presence of SaaS companies in the logistics industry has seen explosive growth, and that energy isn't predicted to slow any time soon. For SaaS B2B logistics startups, the time is now to find the best funding and leverage the current demand in order to grow.
Read on to explore why SaaS logistics products have become so vital and how you can use the popularity to your advantage with the best funding mechanism, then learn what strategic choice is best positioned to support your scaling: venture debt.
For B2B Logistics Startups, the Time for Growth is Now
With the pandemic, rising inflation, and supply chain challenges that have been racking the globe over the past few years, the logistics industry has been forced to adjust and advance its operations in order to adapt. Logistics networks are highly complex, and before SaaS products, dated models of technology that aimed to monitor, connect, or carry out key functions often failed to offer the level of customization and flexibility needed.
When businesses switch to SaaS logistics products instead, they upgrade to a more cost-effective, smarter solution that uses advanced technology to streamline the process and can be easily tailored to their needs. The power of the SaaS model provides a wide range of advantages for logistics-based companies from cost reduction to increased performance and improved customer satisfaction.
As the demand grows for smart SaaS logistics solutions, it's critical to position your applications as a top choice in the market. For B2B logistics startups, this may involve a strong GtM strategy, boosting your marketing or sales efforts, or expanding your product with new features and incorporating AI into the platform. These growth initiatives can set you apart from the competition, but they require strategic funding.
Strategic Funding for B2B Logistics Startups: Venture Debt
Venture debt funding is a fast, flexible financing solution that empowers startups with the funding they need earlier and easier than other mechanisms. Instead of trading equity for funding, companies agree to a set of loan terms and repay the borrowed sum over an agreed-upon set of years.
This strategic funding mechanism offers a wide range of benefits to borrowers, particularly B2B logistics startups. Here are three key reasons it's best positioned to fuel your growth:
1. Available Faster
Venture debt is accessible much sooner than its counterparts, enabling SaaS founders to put it into action now. As the demand for SaaS B2B logistics offerings grows, so does the competition. By choosing a faster funding mechanism, you ensure you have the resources you need to carry out key growth initiatives without delay. This will better prepare you for success and allow you to leverage the current demand to your advantage.
2. Startup Friendly
Where institutional investors may require startups to prove themselves with a long list of assets or collateral, venture debt financing is uniquely designed to support early-stage startups motivated to grow. With River SaaS, profitability and previous investment are not required. Unlike equity funding, which may require startups to sacrifice large percentages of shares in order to obtain critical resources, venture debt with the right partner is completely non-dilutive. Maintaining ownership control is often a top priority for startups, and venture debt provides strategic financing that can be paired with equity down the line or kept as a primary funding source for years to come.
3. Paired with Powerful Growth Insight
When you choose to pursue venture debt funding with a provider genuinely committed to helping startups succeed, you enjoy greater value in your funding engagement. At River SaaS Capital, we're proud to support SaaS B2B logistics companies and others on their scaling journey, and we offer much more than finances alone in order to help you achieve your growth goals. Our strategic growth insight can empower you with the knowledge and support you need to scale, and our strong GtM strategies showcase tried-and-true methods for entering the market and soaring.
River SaaS Empowers SaaS B2B Logistics Startups
At River SaaS, we're driven to deliver tailored support and strategic financing solutions to SaaS companies in need. Our fast, flexible financing is available in three key structures:
Standard Installment Loan – Borrow the funds you need in portions or in one lump sum, then make principal and interest payments for a determined period of time.
Interest-Only Loan – Reinvest the maximum amount of your profits while paying only the interest of your loan for a set period.
Step-Up Structure – Similar to revenue-based financing, this method has fluctuating payments that grow as your business grows. We explore all key terms beforehand so you know precisely what to expect from month to month.
We tailor our financing structures to best serve your needs, and we pair our funds with strategic growth insight and GtM strategies from industry experts with ample experience growing real SaaS companies. We understand the importance of staying in control of your ownership, so our debt financing is always non-dilutive, and we never demand warrants that would allow us to purchase shares later.
Our unparalleled value empowers startups like you to get the finances and support you need to grow without sacrificing equity or stalling your success while waiting for other funding sources.
Contact River SaaS for Exceptional Growth Support
Ready to accelerate your success with strategic funding? We're here to help. Contact our team today or fill out the form below to learn more about how we can support your SaaS B2B logistics startup with better funding today.