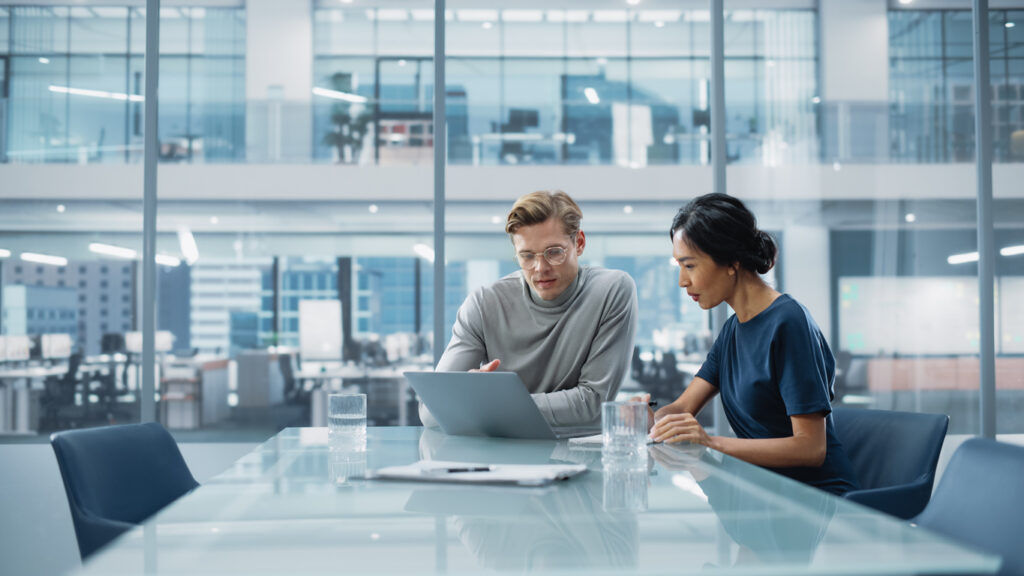 In 2023, effective marketing is going to be critical for achieving your growth goals as the greater economic environment creates concerns for customers and SaaS founders alike. Shifting your focus to strategic SaaS marketing planning that gets your business in front of the people seeking solutions like yours will help grow your engagement and business, but these efforts take significant resources to execute consistently and properly, which may be hard to come by as financial concerns grow in the tech world. 
Venture debt allows you to go further and faster with your SaaS marketing planning. This non-dilutive funding option enables you to dedicate critical resources to marketing endeavors when it matters most: right now. Read on to learn more about the marketing efforts that make an impact and how venture debt funding can help you achieve your marketing goals.
Intelligent Marketing Strategies
Intelligent marketing strategies get your software in front of the right people at the right time. Inbound marketing uses content to connect with customers right when they're seeking the solution that your service delivers. Research shows that inbound marketing efforts cost 62% less than traditional methods but have a return on investment of three times as many leads per dollar spent.
Make a real impact with strategic marketing moves with efforts including:
Content Marketing — Blogs, newsletters, and social media posts can help engage and educate both potential customers and your existing base with relevant content that speaks to their needs and how your software can meet them.
Search Engine Optimization — When customers are seeking software like yours, it's important to make sure your website pops up on the first page of their search results. Dedicate time and money to optimizing your website with prime keywords so your service gets on their radar faster and more consistently.
Paid Search Initiatives — Strategic paid search initiatives like pay per click (PPC) campaigns allow you to pay search engines so you can position your website in prime search results for target keywords. This drives traffic and brings more attention to your software.
Marketing Automation — This valuable approach streamlines marketing operations and enables you to market more efficiently and effectively on multiple platforms. Regular, consistent outreach efforts are automated, allowing your team to prioritize their focus on creating new assets and learning from performance.
Intelligent marketing efforts will help accelerate your business and attract the attention of the right customers your business seeks to serve. To easily and quickly launch these programs, consider using venture debt financing as your funding source.
Venture Debt Financing Makes Marketing Easy
Uniquely suited to fund intelligent marketing efforts that swiftly move the needle for your business, venture debt financing allows you to go further faster. This innovative funding option quickly delivers the funds you need in the form of a loan, which lets you launch marketing programs sooner without waiting through an extensive period before your funds become available, like traditional funding options. Reap the rewards sooner and scale your business swiftly and sustainably with the help of flexible financing like venture debt.
Unlike traditional funding methods, venture debt financing is non-dilutive. You won't lose shares or equity in your company in order to get the funds you need to advance your business. Many venture debt funding options utilize an interest-only loan structure, enabling you to strictly pay the interest on your loan for an established period of time agreed upon with your lender, like 12 to 18 months. During this time, you can focus all new profit from your marketing investments to continue to accelerate your momentum.
Ignite Your SaaS Marketing Planning with River SaaS Capital
River SaaS Capital is committed to helping our borrowers grow their businesses with flexible funding programs like venture debt financing. We know how important the early stages of SaaS company growth are for long-term success, and we're here to help you achieve your unique SaaS marketing planning efforts and accelerate your company's momentum with key funding you can use fast. We offer multiple loan structures, including interest-only options.
Unlike some traditional financing methods, we do not require profitably. Because our central goal is to help your company scale up, we never ask for warrants or dilute your company by taking equity shares in order to offer you funds. Advance your business more swiftly and sustainably with the help of our unique, growth-focused funding options that let you preserve your profits and reinvest them where it matters most.
Don't let negative financial outlooks slow you down in 2023 — fill out the form below and connect with our investment team today to learn more about how our venture debt financing can support your SaaS marketing planning.