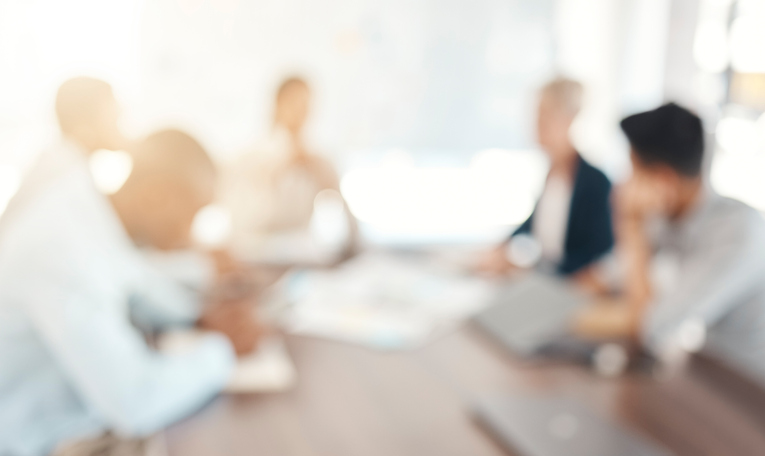 The SaaS market is shifting, and so is its funding. Venture capital deals are steadily slowing, and competition for funding has grown fierce, particularly for startups. Bank loans have historically been difficult for companies to obtain without reaching certain milestones first, and the collapse of Silicon Valley Bank earlier this year left many weary of relying on institutional investors alone. The complex landscape of SaaS financing leaves many founders searching for the best choice to fuel their growth, but a strong choice emerges — hybrid financing structures through one strategic partner. 
Hybrid financing allows founders to combine multiple funding mechanisms — such as venture debt and equity financing — to support their growth through the stages of their scaling, from startup and beyond. When founders choose the same lender for their combination of financing options, it also allows them to forge deeper relationships with strategic investors equipped to support their needs as they grow and evolve.
Explore the benefits of hybrid financing and learn why River SaaS Capital is the strategic partner to support your growth initiatives with venture debt and equity financing.
Benefits of Hybrid Financing
Hybrid financing enables founders to utilize multiple funding mechanisms to support their growth, commonly venture debt and equity. With the right partner, you can receive both types of financing without the need to find a different source. This enables you to form a relationship with a lender that can support you as you scale, offering greater flexibility in the financing options you receive so you can tailor your funding to best serve your needs as they shift and evolve with your growth.
Hybrid financing offers an array of strategic benefits, including:
Benefits of Equity and Debt Combined
Equity and debt financing complement one another. Debt provides many advantages that help founders overcome some of the challenges of equity financing, such as it being difficult to obtain, especially for earlier-stage companies. Equity can also be slow to put into action, but debt is swiftly accessible, enabling you to fill the gaps and extend your runway with debt.
Equity structures come with the loss of shares, but maintaining ownership control is often a key priority for growth-stage SaaS companies. Debt financing with the right partner is completely non-dilutive. Combining these options through a hybrid structure enables founders to manage equity dilution and receive the same amount of funding that you need to grow without sacrificing more equity than you want to. 
Dive Deeper: Download our ebook on the powerful relationship between equity and debt financing when they're combined.
Flexibility
For early-stage companies, the flexibility of your funding mechanism is key to ensuring a path to successful scaling. Pairing equity with debt for a hybrid financing option provides greater freedom and tailors your funding to your unique needs. Venture debt offers greater flexibility than equity financing alone, both in terms of how it can be utilized and in the terms of the financial agreement.
Debt options empower you to execute key growth initiatives with the funding you require while enjoying repayment plans that can be tailored to the structure that best serves your trajectory. When you partner with River SaaS, these structures may include traditional installment loans, interest-only options that allow you to continue reinvesting earnings back into your business for further acceleration, or step-up structure with payments that start smaller and grow as you grow.
Strategic Support at Every Stage
As your company grows and evolves, so do its needs. A hybrid funding option may be better suited to serving your needs at every stage of your growth. Without a hybrid option, you may be forced to find new lenders when your funding needs shift, which can be a time-consuming and difficult process, particularly with the dismal outlook on private equity deals becoming even more competitive and difficult to obtain. Partnering with a single lender capable of providing both equity and debt options allows you to power your growth with both as needed.
When you partner with River SaaS, you can enjoy our flexible debt funding to start. We'll get to know your company and your growth goals, and our debt financing will help you achieve your goals faster than other alternatives because it's swiftly accessible to you and can be put into action now, not later. As our relationship grows, you can utilize our equity financing options as well. This prevents you from needing multiple lenders to achieve your required funding and provides easily obtainable equity so you don't have to worry about the competitive nature of the venture capital market.
Our flexible hybrid financing options provide you with the support you need through equity and debt financing, all from the same reliable lender.
Choose River SaaS for Strategic Hybrid Financing Options
At River SaaS Capital, we're devoted to providing flexible financing options to fuel the growth of SaaS companies. Every company is different, and our offerings reflect that, enabling you to tailor your funding to what best serves your unique needs. We also know your needs grow over time, and we've developed our funding structures to accommodate your challenges and desires as your company grows and evolves.
We strive to form long-lasting relationships with our borrowers and offer a range of resources to support you as you scale. Whether you want to connect with our experts about GtM strategies or get key growth insight to continue pushing the needle on your progress, we're here to help. Our fast, flexible venture debt options will prepare you for success from the start and equip you to achieve your growth goals more quickly. Down the line, our equity structure will ensure you can take advantage of this funding mechanism without fighting for competitive funding from different sources.
Ready to accelerate your growth with the right funding? Talk to our team about hybrid financing and how it can support your growth now and in the long term.