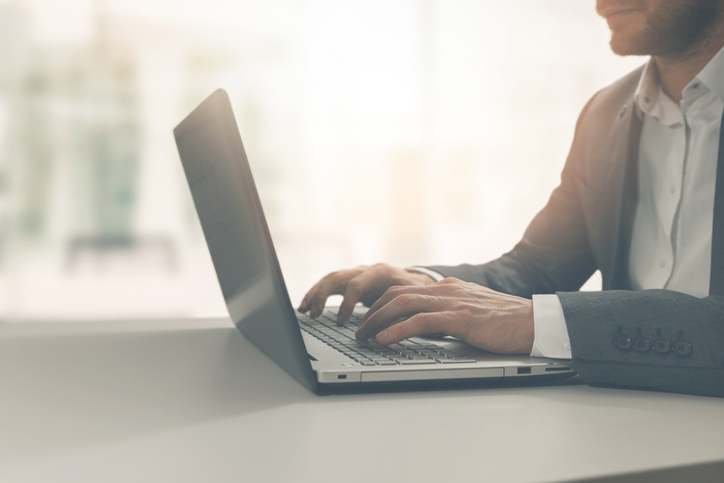 As recession fears loom and private equity market activity declines, it can be easy to feel discouraged. However, the year ahead presents abundant opportunities for growth that SaaS founders can take advantage of with the right SaaS company financing.
Read on to learn more about the current state of private equity, what growth opportunities still lie ahead, and how you can leverage smarter SaaS financing options like venture debt to continue scaling despite the equity market's decline.
Private Equity Activity is Declining
Venture capital activity has been slowing for the last few years, but last quarter's numbers represented a significant decline that left many companies searching for alternative SaaS company financing. Some key figures showcase the magnitude of this drop:
For many SaaS founders, the decline of private equity activity is all too familiar. Whether you've tried raising venture capital in the last few months or you've paid attention to the headlines signaling the slowing of new deals, the reduced private equity activity is shaking up the market and sparking SaaS founders to seek alternative SaaS financing in order to grow against the odds.
Growth is Still Possible
Despite the potential uncertainty the declining private equity industry brings, SaaS founders should not feel discouraged. The year ahead presents abundant avenues for growth, and with the right SaaS company financing, you can take advantage of these opportunities and push ahead with confidence.
SaaS AI
As AI continues to make headlines and explode within the market, founders can consider whether you would like to leverage that momentum and include SaaS AI initiatives within your products or processes. From generative text functions to hiring tools and more, AI technology presents a variety of opportunities to support your scaling, and embracing the technology now if you so desire requires funding.
Sales and Marketing
To grow in the year ahead, marketing and sales matter. In 2022, a similar time of private equity decline, SaaS startups were encouraged to limit funding on marketing and sales efforts. Those who didn't listen and pushed forward with new initiatives enjoyed more growth than their counterparts and were in a significantly stronger position when 2023 began. Take advantage of the power marketing and sales continue to hold and find strategic SaaS company financing to fund them.
Superior SaaS Company Financing: Venture Debt
Venture debt funding is a strategic, non-dilutive funding option that empowers you to continue scaling even in a time of decline. Don't stall your success by waiting for the next raise round in a slowing private equity market, or by pursuing bank funding in an era of institutional uncertainty after the collapse of the Silicon Valley Bank. Instead, choose a strong venture debt partner and push forward on your growth initiatives with the funding you need to support them.
Venture debt is designed for motivated businesses to access swiftly and put into action faster. It lacks the complex, paperwork-laden procedures of other forms, and is readily available soon after entering a venture debt agreement. As a flexible SaaS financing option, it's designed to be tailored to your unique needs and ambitions. Whether you require a new sales team to support your scaling or you want to fund other endeavors like SaaS AI, venture debt empowers you with the swift, flexible financing you need.
With the right lender, you'll never be required to give up equity in exchange for funding, including through warrants. At River SaaS, we never operate with warrants, preferring to keep ownership control in the hands of the companies we partner with.
Debt SaaS company financing can also be used in tandem with equity financing, allowing you to manage your equity dilution and fund initiatives that can raise your valuation in time for the next raise round. As the private equity market becomes more and more competitive to secure a strong valuation, the funding venture debt provides will help position you above your competitors and jumpstart your growth in order to maximize your valuation.
Venture debt financing is a strategic choice for companies ready to grow despite the economic uncertainties and decline in the current market. When you're ready to secure swift, reliable SaaS company financing to support your scaling, we're here to help.
Contact River SaaS Capital for Smarter SaaS Company Financing
At River SaaS Capital, we're committed to offering SaaS companies advantageous financing opportunities to support your growth no matter the state of the market. We've partnered with a wide range of exceptional, motivated SaaS companies over the years, and we're proud to continue providing bright SaaS minds with the critical funding and support needed to grow.
We believe a strategic SaaS financing partner will do more than simply provide funds, so we strive to offer growth insight and industry expertise in order to support your scaling. Our debt SaaS financing options are designed with your needs in mind, and we offer three key structures to best suit your needs, including traditional installment loans, step-up structures, and interest-only options that allow you to invest more revenue back into your business and accelerate your growth more quickly.
We understand the challenges SaaS founders are facing in today's economic climate, and we're here to help you forge and fund a path to growth despite the equity market's decline. Ready to get started? Contact us or fill out our form below to connect with our investment experts and discuss how we can help you grow with smarter SaaS company financing today.