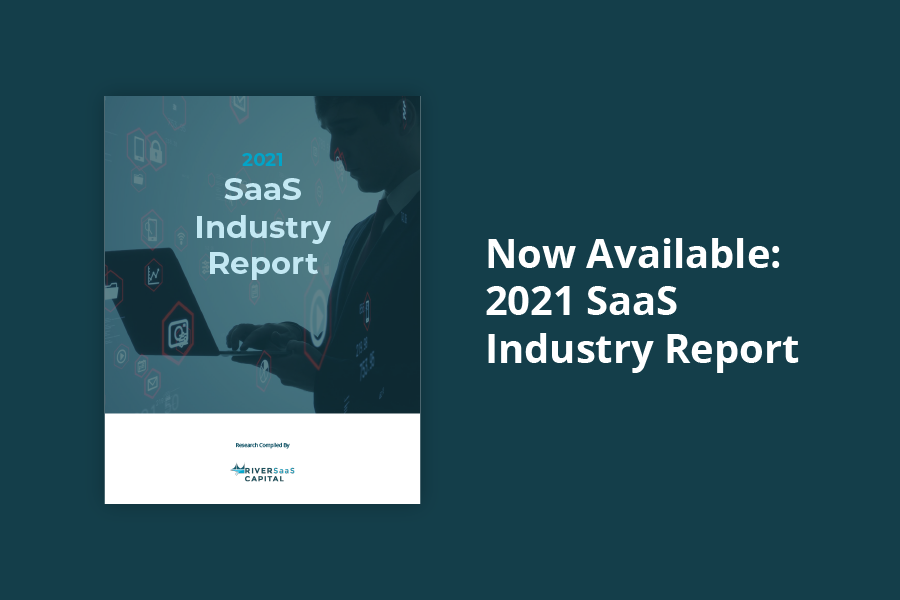 New Perspectives on a Challenging Year for SaaS Founders
Follow along: Download the latest version of the 2021 Industry Report.
Each year, River SaaS Capital conducts an in-depth survey of the SaaS industry to understand how SaaS founders and leaders considered different sources of growth funding, went about obtaining them, and used those funds toward their goals — whether they benefited as a result, and what their future plans might entail. We surveyed SaaS companies from all over the country and in multiple different market segments.
This year, our survey took into consideration the many challenges that SaaS companies faced in 2020. These included the effect of the pandemic, the availability of government assistance programs, and competitive impact. While much was learned from the survey, several key points stood out. Here, we'll cover each of those points and, if applicable, how venture debt financing played or can play a role in them.
What We Learned from SaaS Founders in the Survey
Companies Relied More Heavily on Angel Investors
Of all the various funding avenues available to SaaS companies, angel investors saw stronger usage than any other with the exception of self-funded growth. This is understandable considering angel investors' ability to be more active in companies' daily operations and strategic plans. Utilization of venture capital and venture debt financing both dropped year-over-year. Bank loan utilization remained nearly the same YOY, and around 20% of survey participants utilized government assistance programs such as the Paycheck Protection Program (PPP) loans and Economic Injury Disaster Loans (EIDL).
Why this is important: Angel investors, just like venture capital, tend to provide higher investments in exchange for equity. However, this gives them a much stronger say in the company's daily operations and decision-making, as they now own a stake in the business and very likely hold a seat on the board. SaaS founders who want to maintain their control over their business — even in trying times like most of 2020 — should consider options such as debt financing, which do not result in ownership dilution.
Further Reading: Learn more about the differences between equity and debt financing.
The Focus on Growth Turned to Stabilization
Like many other industries, the pandemic forced the SaaS industry to shift gears. In many cases, the pandemic brought significant growth for SaaS companies (due to customers' needs for third-party solutions), but in many cases, the opposite held true. Despite that, growth was the leading goal for SaaS founders at 80%, and while some funds were used for that purpose, 60% reported that the pandemic caused a temporary delay. In previous years' reports, companies were able to maintain this focus on growth more consistently.
Why this is important: Many SaaS founders reported taking PPP or EIDL assistance, and as a result, either had to pause pursuing funding needs or stop seeking non-government funding altogether. Companies were more cautious with how they applied their capital in 2020 versus other years, with many focusing on maintenance. There was less use of traditionally costly marketing solutions. Fortunately, customer success teams were a significant focus throughout 2020. This strong focus on customer success likely contributed to our next finding.
See the Impact: Download our 2020 Outlook report to see how COVID impacted SaaS.
Despite the Difficulties, SaaS Founders Made Progress
Considering the impact of the pandemic on the industry, the results of our survey were positive in the end. While SaaS founders had to shift their focuses and didn't pursue as much capital as they did in prior years, many reported that they were able to achieve all their financial goals (35%) or some of them (55%). SaaS founders maintained their resilience throughout the pandemic as well — 25% saw their businesses grow as a result, and 45% didn't see a notable impact. When asked how the pandemic impacted their competition, 30% of SaaS founders reported that their competitors experienced no growth or decline versus their company.
Why this is important: While some SaaS companies saw flattening sales or were even forced to shut down, many were able to press onward and in many instances continue growing. The industry as a whole grew as more and more companies came to rely on third-party technology solutions to keep their companies running smoothly. What would the industry have looked like had the pandemic not arisen? Would it have grown more steadily over time vs. a rapid spike? Would it have matched the growth at all?
Venture Debt's Importance in the Road Ahead
If you're a SaaS founder, we strongly encourage you to download our latest SaaS industry report. In it, you'll find more in-depth explorations of the topics discussed here along with many others. One of the interesting findings you'll discover is that while venture debt financing was not used heavily across survey participants in 2020, 50% reported that they are considering using it in their future funding efforts, beat only by venture capital. However, with greater utilization of angel investors in 2020, those considering equity solutions should consider the value of maintaining their ownership.
The year ahead looks better than the year behind us, but many of the same challenges still lie in wait — and who knows what 2021 will bring with the industry only halfway through Q1 as of this writing. The value of maintaining ownership of your company during challenging times can't be overstated. Diluting your ownership is the same as diluting your say. As a SaaS founder, you know what's best for your business and platform because you built it. This is a fundamental truth that we at River SaaS Capital believe and live out in our venture debt financing.
Even if you previously worked with an angel investor or venture capital firm to gain access to their expertise or contacts, know that other solutions are available. At River SaaS Capital, our venture debt financing is far more than a loan. We take a partnership approach in all that we do, standing by our portfolio companies to provide them with expertise and support throughout the life of their loan. And when they're ready, we have equity solutions designed to maintain the growth momentum they've built.
Connect with our investment team today to learn more about our funding solutions.
And don't forget to download your copy of the 2021 SaaS Industry Report.