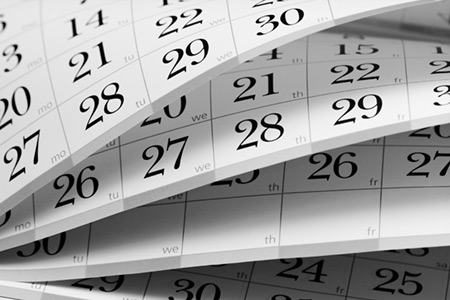 When I joined the family business 18 years ago, I was fresh out of college. Back then, River Capital Finance was in the process of becoming what it is today—but in those days we were still very young.
We started out under the name MRK Leasing in the mid-90's and were still a small broker, going up against established finance companies and big banks for a shot at serving companies who needed to stay up to date on the latest tech equipment.
In the two decades that followed, we built our reputation carefully, identifying problems our clients faced and looking for new and better ways to help solve them. Over time, we solved enough of these problems to grow into what we are today—a large, full-service equipment leasing and financing company working with all sorts of businesses, from small and mid-sized firms all the way up to the Fortune 500.
I mention this story because it might help you understand why an established, successful company like ours would decide to spin off something like River SaaS Capital—a company that operates in a completely different world.
It's true that providing venture debt for software-as-a-service(SaaS) companies is a different game from leasing and financing tech equipment. However, in one critical respect, it's not so different after all. It still comes down to identifying problems, and figuring out ways to help your clients solve them.
When you've spent nearly 20 years in leasing and finance, you start to see patterns. One that began to stand out to me was the number of SaaS companies we were running into that had both market traction and revenue, but found themselves unable to grow because they couldn't get access to working capital—at least not without giving up the lion's share of their young company in the process.
As we dug a little deeper, we started to see the roots of the problem. Banks are uncomfortable lending to SaaS firms because even though they have reliable recurring revenue in the form of subscriptions, they don't have a lot of traditional collateral to borrow against.  Meanwhile, venture capitalists will fund SaaS startups, but they want significant equity in return—perhaps the most precious commodity a startup has.
And finally, while there are a small number of SaaS lenders in the market willing to provide venture debt solutions, few are willing and/or able to lend to the youngest group of high-potential companies (under $2M in annual recurring revenue).
We designed River SaaS Capital as a solution to these problems. We knew what these companies were giving up just to get a little financing and we were confident we could offer something more attractive.
In our first year of operation, we finished raising our first private debt fund, brought on our talented Chief Investment Officer and closed our very first deal. And we have no plans to slow down in 2017.
I'm not fresh out of college anymore, but River SaaS Capital today reminds me a lot of River Capital Finance in the late 1990's. Once again I'm part of a hungry, young company who is new to their market. It takes time to build a reputation, but we know how to help our clients solve problems and we are looking forward to a very bright future.

To learn more about River SaaS Capital, visit www.riversaascaptial.com. To find out whether River SaaS Capital's lending options are the right fit for your SaaS business, fill out our short online application to get the conversation started.