You've Won a Lead — But Can You Close?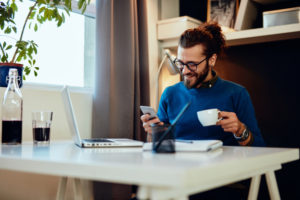 As a SaaS owner or leader, you know that acquiring new subscribers is no easy — or inexpensive — feat. Depending on your target industry, your customer acquisition costs (CAC) could be anywhere from a few hundred dollars up to almost $1,000 on the organic side (meaning you won them through SEO and related efforts), and up to $2,000 or more when using paid efforts like search engine marketing (SEM) or paid social campaigns.
This is why SaaS lead nurturing is essential — when you've won a lead, part of the battle is already over. You've refined your marketing messaging to speak to your target audience and connect with their needs, and it worked. You now have their contact information, their interest (such as a specific solution or a solution for a certain number of users), and data on their behavior and activity (such as when and where they converted in your marketing campaigns).
But, there is more work to be done. Now the lead must be worked through your funnel — answering their questions, identifying their needs, overcoming their concerns, getting with decision-makers, and so on (if they don't simply sign up for your solution right off the bat). If you're not closing those leads, your CAC is going to continually increase. But with SaaS lead nurturing, you can continue to connect with these opportunities and guide them closer to making a decision.
Grow faster: Explore resources for accelerating your sales and marketing efforts.
What Goes into a SaaS Leading Nurturing?
If your prospects are just reaching out to learn more about your solution but aren't ready to buy, it's imperative that you continue to stay in touch with them through automated and personalized methods until they are. You'd be surprised how many organizations allow leads to cool off in their CRM, missing key opportunities to conduct targeted, segmented outreach and stay top-of-mind. That, or they stop reaching out after only a few responses.
In these situations, there are a few campaigns you can develop to gauge interest and stay in contact with prospects. Until they unsubscribe or bounce, there's no reason to not continue reaching out. Even if a lead finally informs you that they've selected another solution, the opportunity to step in should that solution fail them is always there. It's just a matter of being respectful and balancing the number of communications sent. Below are a few SaaS lead nurturing campaign types that you can use to stay in front of your prospects.
Closed-Lost Campaign
Ideal for prospects that selected another solution instead of yours
Messaging should inquire on how well things are going for them
Remind them about your solution's competitive differentiators
Reinforce onboarding as well as ongoing support capabilities
Messaging cadence should be infrequent, such as quarterly
Communications should appear as personalized as possible
Consider offering a reasonable special offer or perk
If no one acts on the first few messages, unenroll them
Middle-Funnel Campaign
Ideal for prospects that haven't moved between sales stages
Should be used when prospects haven't moved for some time
Messaging should touch on how your solution solves problems
Showcase features and capabilities, but deeper than an intro level
Conversion points should be a touch-base call or meeting
Share high-value content assets like ebooks, guides, and blogs
Cadence should be more frequent, like weekly or bi-weekly
Include an offer if you feel it will help move them forward
If no one acts, begin the closed/lost campaign on them
Bottom-Funnel Campaign
Ideal for candidates with proposals/quotes or are otherwise near close
Communication should start after a few weeks of inactivity
Communications should appear personalized, like a direct email
Calls to action include direct responses and meeting schedulers
Share decision-stage content like case studies and testimonials
Carefully consider any special offers vs. what you've already proposed
Communication cadence should be frequent; every 3-5 business days
If a contact doesn't act, sales should be notified to reach out personally
If no response is received, run the closed/lost campaign on them
Closed/Won Campaign
Only for contacts that have closed and been with you for a while
Contacts should be fully onboarded and active in your solution
Consider an ideal timeframe before starting, such as 90 days post-close
Communications should appear more personalized that branded/automated
The ask is a referral; consider a meaningful offer for a closed/won referral
The cadence for this campaign should be infrequent and occur over time
If you wish, it can run infinitely; contacts can re-enroll upon completion
Go deeper: Learn how to create sustainable growth in your SaaS company.
Also Consider ABM and ABX Strategies
In addition to conducting specific campaigns as part of a SaaS lead nurturing strategy, strongly consider developing an account-based marketing (ABM) program to grow your business in key target accounts. Rather than targeting a broad list of prospects, narrow in on the type of accounts that would work best for your business. Maybe they're a specific size company, have a certain number of employees, and so on. By going this route, you can focus your efforts and use successes and more specific messaging/tools to drive sales.
In addition, also consider an account-based experience (ABX) approach. This takes ABM to the next level by focusing more on relationships vs. key accounts. To achieve success here, marketing, sales, customer success, and even other teams will need to be involved — not just in the early days of a new customer relationship but every point thereafter. The goal is to continually drive value for your customers at all times and turn them into long-term customers. Apart from your primary buyer, ABX looks to identify, market to, and sell to other decision-makers, such as your buyer's peers and even their superiors.
Get the Capital You Need for Effective SaaS Lead Nurturing
While you likely already have a solution in place for managing automated communications with prospects and customers, consider whether you're doing all that you really can with it. Is your account at the level needed to support your future growth? Are you ready to make the leap from a lower-cost account to a fully functional professional level that will empower you to do more and achieve more with your marketing and sales technology?
If so, it's time to start exploring your SaaS financing options. You may already have equity investment, or you may have grown organically to this point. While you have options, none provide you with as much flexibility and acceleration as venture debt financing from River SaaS Capital.
Compare: Explore the differences between debt and equity in-depth in this infographic.
As a non-dilutive capital solution, our financing is tailored to where you are now and what you're looking to achieve. We provide a few different options for our SaaS financing and work closely with each company that partners with us to build a structure that works best for them. Most often, our SaaS partners utilize an extremely flexible interest-only solution. We also offer tranches — smaller portions of the total loan amount that allow you to avoid paying more interest over the life of the loan. Learn more about the different types of debt financing available at River SaaS Capital.
However, if you're looking to put your non-dilutive capital to work, our team will be here to support you from the start. Most importantly, you'll stay in complete control. Because we don't take any equity through our debt financing (or even require warrants as part of the funding process), you'll be the one calling the shots at all times. Along the way, we'll provide insights, advice, connections, tools, and recommendations that enable you to grow even faster. And when the time comes to exit or move on to another opportunity, the results will be far more advantageous than they would with other growth funding avenues.
Ready to learn more about our funding solutions? Connect with our investment team using the form below.
If you're ready to apply, you can do so quickly and easily right here.