Ready to Take Your Business to the Next Level?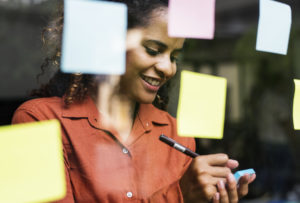 Whether you're dealing with more demand than you can handle or you're ready to scale a proven platform into new markets, the SaaS growth opportunities available to you are many. You've worked hard to get your business to this point, and now it's clear that what you've been doing — in terms of sales, marketing, operations, and other areas of the business — won't be enough to reach that next level. With the right SaaS financing, you'll be able to bring your vision of the 'next step' to life.
However, unless you've reached a certain annual or monthly recurring revenue (ARR/MRR) level, you might have difficulty obtaining the financing that you need. That's not to say that you haven't been successful in reaching the point you're at today — only that you need to be at a certain mark in order to qualify. Fortunately, there are several things you can focus on that should help with acquiring new subscribers as well as retaining existing subscribers.
See what your peers did throughout 2021 to grow. Download the 2021 SaaS industry report. 
5 SaaS Growth Opportunities to Help You Access SaaS Financing
Optimize Your Pricing Model
As a SaaS business, your pricing model plays a pivotal role in your growth. How you define it, communicate it with prospects and current subscribers, and incentivize upgrades and retention are important. There are numerous models that can be put to work, but choosing the right avenue depends on you, your team, your platform, and what you're willing to tackle. Examples include:
Flat rate pricing — $X per month / $X billed annually
Usage-based pricing — the price increases alongside more platform usage
Tiered pricing — different levels of features based on business needs
User-based pricing — cost is aligned with the number of users needed
Active user pricing — billing by the number of people actually using the tool
Feature-based pricing — billing by the number of features used
Freemium pricing — free entry-level solution with paid upgrades
Once you choose a pricing model, it's important to fine-tune it. This is a huge area of focus for every SaaS company, so be sure you're giving it adequate time, research, and analysis as you proceed. If you find that a model isn't working well, don't be afraid to change it to a different type (just don't change it frequently). Watch the data, and you'll be able to drive revenue while also giving your subscribers the type of pricing that works for them.
Focus on Customer Success
Customer success is a foundational part of a SaaS business. Because you're a technology solution (most likely offered online), engaging with your customers isn't the same as a standard business. It requires a balanced mix of automation and direct engagement. You can learn from the data, but it's important to keep a human aspect to customer success, too. Depending on your platform, you'll need to engage your subscribers to ensure they're understanding how to use the platform and are getting value from it.
This isn't a short-term process, either — it's a long-term commitment. Companies change, and as a result, their needs change. Don't get comfortable — the last thing you want is to be caught off-guard when a subscriber you previously thought was satisfied cancels their subscription or terminates their contract. Whether you already have a customer success team (even if it's just one to a few people), make sure you're prioritizing this aspect of your business. Making customer success a focus for your team will produce results.
Go deeper: Download our free in-depth guide on strengthening customer success.
Make Onboarding Smooth and Helpful
Closely related to customer success is ensuring you have a seamless onboarding process. Those first few days and weeks are crucial to whether a subscriber will stay on the platform long-term. Many SaaS companies incentivize their teams based on the results of onboarding. If subscribers are able to reach certain milestones that are further and further out (such as 30-day, 90-day and 180-day marks), the rewards are greater. This makes teams focus on not only getting subscribers onto the platform but also making sure that it's as useful as possible (and that all of their questions are answered).
A good deal of this can be automated to ensure you're able to focus on other SaaS growth opportunities, but periodic check-ins from account leaders, onboarding specialists, or other related team members will help your newest subscribers feel like they're being taken care of, their questions are being answered, and that your platform is right for their needs. In the long run, those subscribers stay on the platform longer — producing more sticky revenue for your organization and building you up to reach that next level.
Leverage Your Database
Your existing subscribers are a sales asset for your platform. As they get more and more value from your platform and build experience with your company, they are more likely to refer you to others they know who might have similar needs that your solution can solve. All of the above steps are crucial to helping subscribers get to this point: if they feel the price and value are right, if their onboarding experience was successful, and if they feel supported in their use of the platform, then there are fewer barriers to securing referrals.
This can be built into your sales strategy as well. Perhaps subscribers that refer someone to your platform who signs up and stays aboard for a specific period can receive feature-based upgrades, a free batch of additional users, or some other incentive that makes sense (and is in alignment with your pricing model). Develop these programs, communicate them with your best subscribers, and let them do the selling for you.
Sell What You're Doing Well
While you already have a defined platform and user base, there's no harm in shining a spotlight on the features, functionality, or use cases that: a) sell well for your business, b) get you the most attention or new subscribers, c) are revealed in your data to be the most often used features. Use your data, subscriber feedback, and internal sales/customer success input to identify these if they're not already apparent.
From there, package these benefits and pilot them in new markets and with different marketing tactics. This will show you where your greatest SaaS growth opportunities are. For example, if your solution makes sense for small-to-midsize (SMB) businesses that you've traditionally won through inbound marketing efforts, it may be valuable to test a scaled-up version with larger middle-market businesses that can be reached through channel partnerships or a targeted paid campaign. Just remember that these are pilot programs — meaning they're meant to be tested. If the results aren't shaping up, conduct different tests or double down on what you've proven works best for you.
Get Growing — We'll Be Here Along the Way
River SaaS Capital is a venture debt financing lender providing growth-focused SaaS businesses with non-dilutive capital. Our debt funding is designed to be more flexible than traditional venture capital or debt financing in that we work closely with each SaaS business to create a structure that's tailored to their short- and long-term goals. We offer more relaxed requirements, greater flexibility in how our capital is put to work, and a partnership focus that keeps us connected with you as you pursue greater growth.
If your SaaS business isn't yet at our minimum MRR ($150K) requirement, we'll stick with you until you are — providing you with insights, strategies, and best practices needed to reach that revenue mark. When you do, we'll work with you to create the growth capital solution you need to scale that success even further. We're here to help you leverage the momentum you've already built so that you can accelerate your growth like never before.
Connect with our investment team today to learn more. 
If you're ready to apply, you can do so quickly and easily here.