If Customer Success Hasn't Been on Your Radar, Now's the Time to Make a Change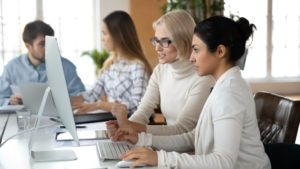 While adoption of SaaS solutions continues to grow as a result of the past two years, it's no secret that 2022 — with its many challenges ranging from inflation and war to talent issues and market volatility — has thrown the industry a curveball.
It's also no secret that one of the best ways to protect revenue and grow a SaaS business is through retention, and the best way to achieve the results you're looking for is through a strong customer success team. But how do you fund customer success when common investment opportunities such as equity are becoming less and less available?
Many investment partners have advised their SaaS clients on how to withstand the current economic climate, and financial companies are cutting the price targets of SaaS stocks amid lowering demand. As a result, many SaaS companies' plans have been put on hold with founders delaying their exit strategies and IPOs getting dramatically repriced.
Fortunately, all is not lost. Venture debt financing is an alternative growth capital solution for SaaS companies looking to continue their growth strategy right through the economic uncertainties of today. Let's explore how to fund customer success with venture debt.
Why Use Venture Debt to Fund Customer Success?
It Preserves Your Ownership and Control — First and foremost, most venture debt financing is non-dilutive, so you retain 100% ownership of your company (barring any prior equity relationships). As a founder, you know your business better than anyone else and how to execute your vision for growth. With venture debt financing, you can map out a customer success strategy your way, without outside input or influence, and execute it how you want — all without having to pay dividends, diluting your stock, or giving up a seat on your board.
It's Going to Be More Available Than Equity — With venture capital firms and other equity companies less likely to make investments as heavily as they have over the past two years, venture debt will be a more accessible option for funding customer success and other growth initiatives. The fact that it's debt means, of course, that it must be repaid — whereas equity investors may not recoup their investment if a SaaS company they've invested in fails.
Venture Debt Financing Closes Faster — The sooner you learn how to fund customer success and put those resources into action, the sooner you'll see customer retention rates increase and NRR metrics improve. To achieve that, you need a financing solution that concludes quickly. Whereas equity financing can take anywhere from several months to over a year in some cases, you can get your capital from a venture debt partner as quickly as a couple of months (or less!).
Your Upfront Investment for Debt is Lower — Closely related to the above is the fact that venture debt costs less than equity due to less legal reviews and paperwork to complete. As a result, your costs for obtaining funding for customer success and growth efforts is substantially lower. Additionally, leadership teams' involvement over a longer period of time with equity costs the company more in less obvious ways because they're not as focused on growth and other strategic efforts.
Venture Debt Can Be Structured Flexibly — With equity, you're on the hook paying the investor dividends until they decide to exit. With debt, you have a loan term that requires a monthly payment — but, you can structure what that payment includes to take advantage of less interest and lower payments early on. For example, many companies will utilize an interest-only arrangement in order to preserve more of their resources upfront while still paying the interest on the loan. At the end of the loan term, they can refinance the loan or make a balloon payment.
What You Can Do in Customer Success with Venture Debt
Discover If Venture Debt Financing is Right for Your Customer Success Strategy — and Your Long-Term Growth
River SaaS Capital offers one of the most flexible venture debt financing solutions available for SaaS companies — one that is completely non-dilutive and doesn't even take warrants. If you've been wondering how to fund customer success and other growth efforts, our team is ready to work with you. Learn more about how our funding has been put to work for customer success and other initiatives, and when you're ready, reach out to us below.